So my oldest son took up the Bass a few months back. He's getting pretty decent for a beginner. Seems to have a natural talent for the Bass. Got him in lessons so it was now time to buy him a decent setup.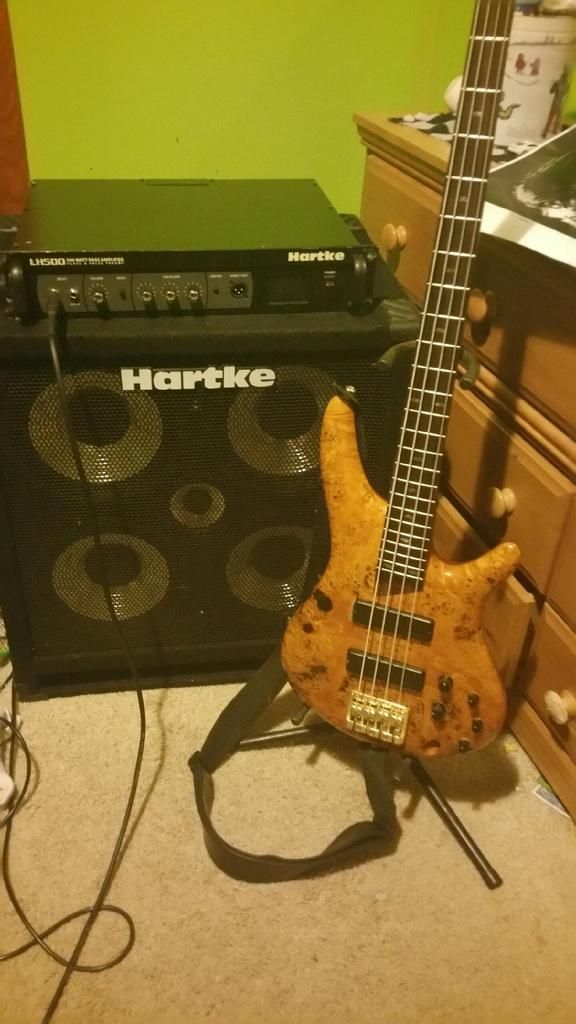 The poplar burl finish is way cool. The rig sounds damn good too. I had a luthier adjust the neck and bridge, put new strings on and it now plays fast and smooth.
Hell of a rig for a kids first one.....