This baby just arrived. When I opened up the case, the strings were completely covered in grime and the fretboard was pretty dirty. I spent a bit of time cleaning it up, but it could use a little more elbow grease, but I think she looks good so far.
I'm going to be taking her to my tech because I can't get the action any lower than it is and it's a tad too high. She sounds fantastic and plays and sounds pretty different from my other Jem.
I'm taking this one to get signed by Steve Vai in a few weeks at the Evo Experience!!!!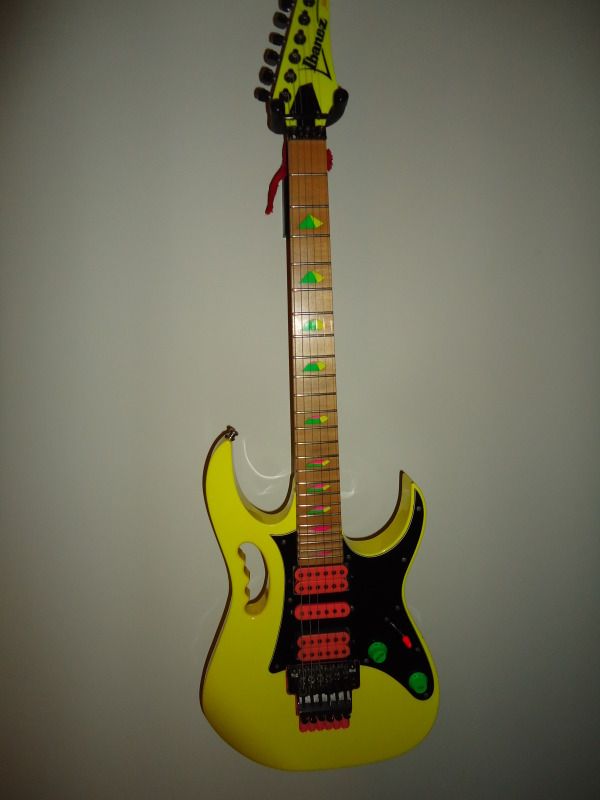 She's got a few bumps and nicks, but in overall fantastic condition for a guitar that's 22 years old!!!