I decided (a while ago) to build a copy (as close as I could get to anyways) of the Green Meanie, it has been 25 years since Vai retired it. So I figured it was as good a time as any. Then I found out Vai was playing locally and that was all the kick in the ass it took to get me to finish it..... Enjoy.
The specs are slightly different as I wanted the best tone I could get.
I went with an alder body: the tone is better and not a soft as the original basswood.
I also chose to put contemporary pickups vs. what might be in the original as there is no reliable info of what's in it.
the rest was period correct hardware, oh, the tuners are temporary until I can get a set of the original green schallers? anyone got a set? PM me.
Neck is original charvelle neck etc... the rest was just stickers, paint and sweat......
watching paint dry (literally)!!!!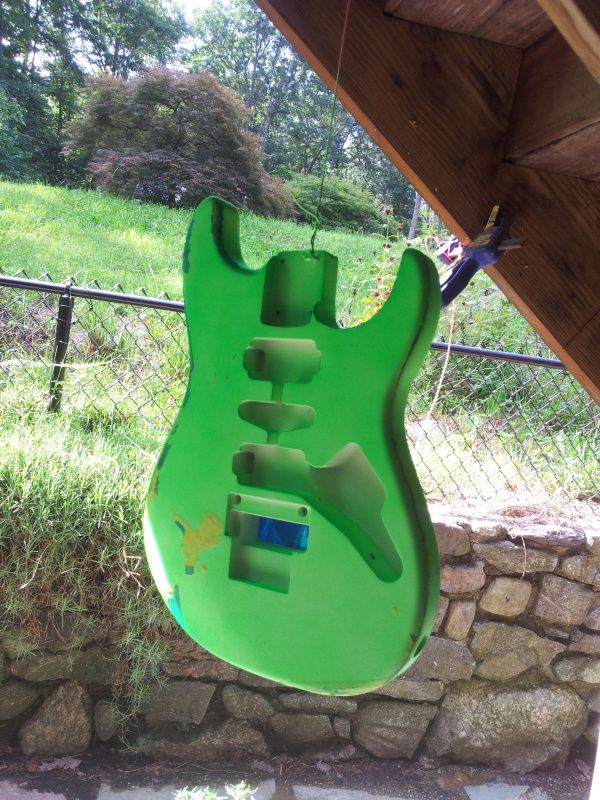 paint finished with some wear and aging started.
back of the guitar 50% done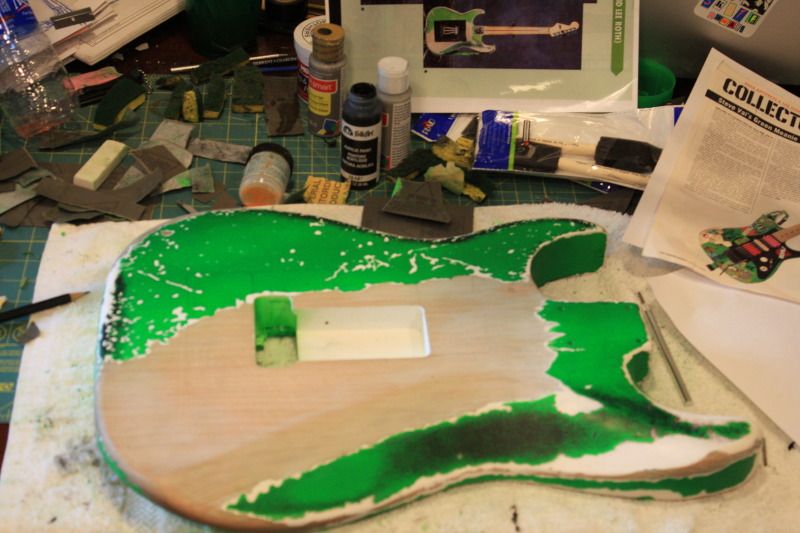 headstock painted and artwork being applied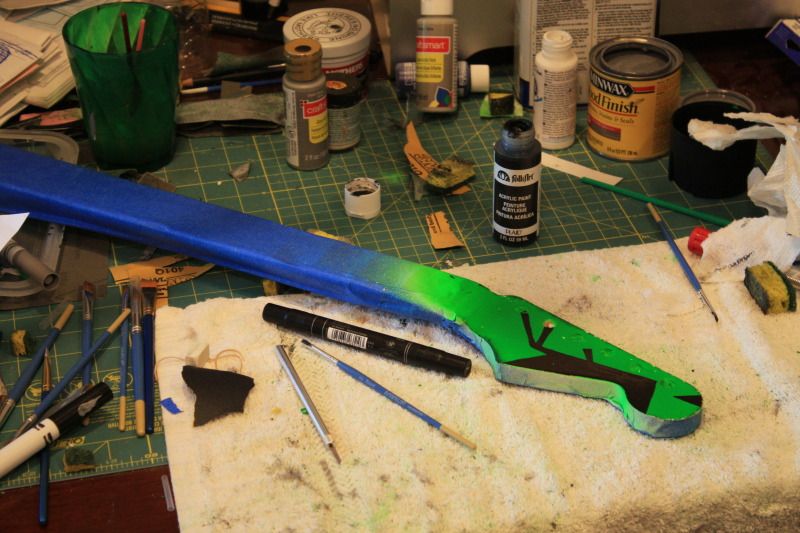 body further along with pick guard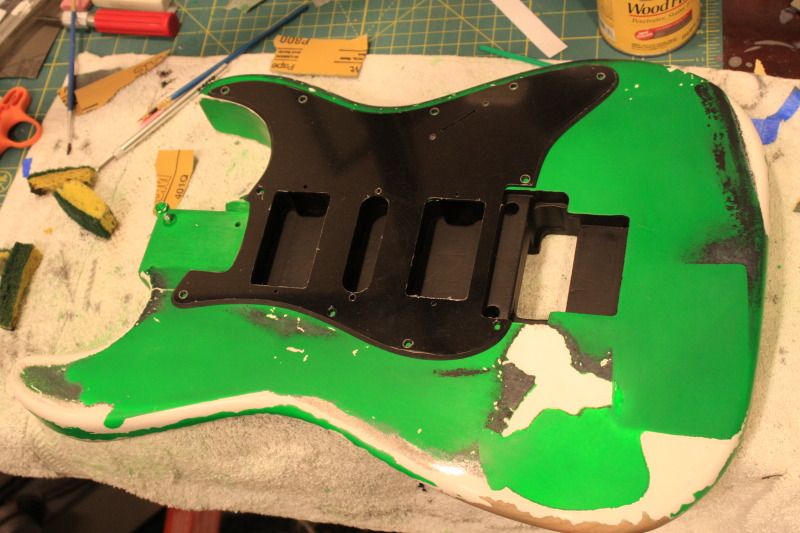 body with stickers
assembled guitar on the bench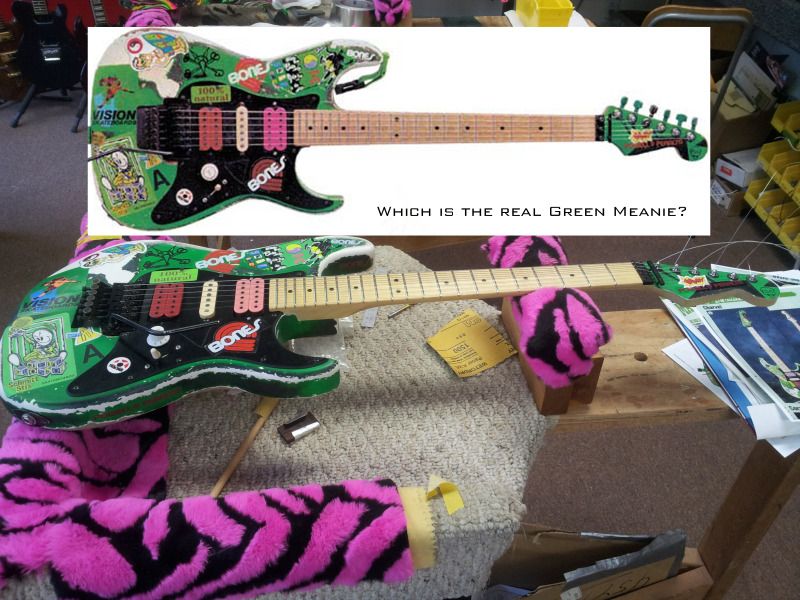 guitar with the case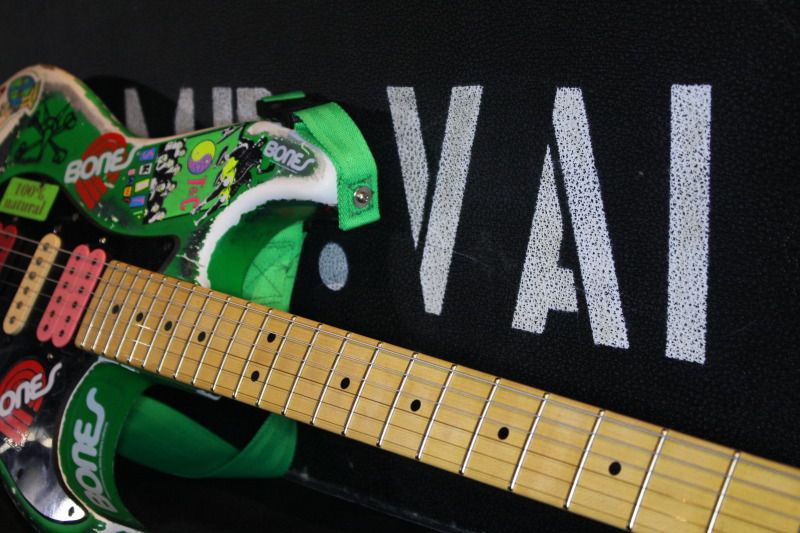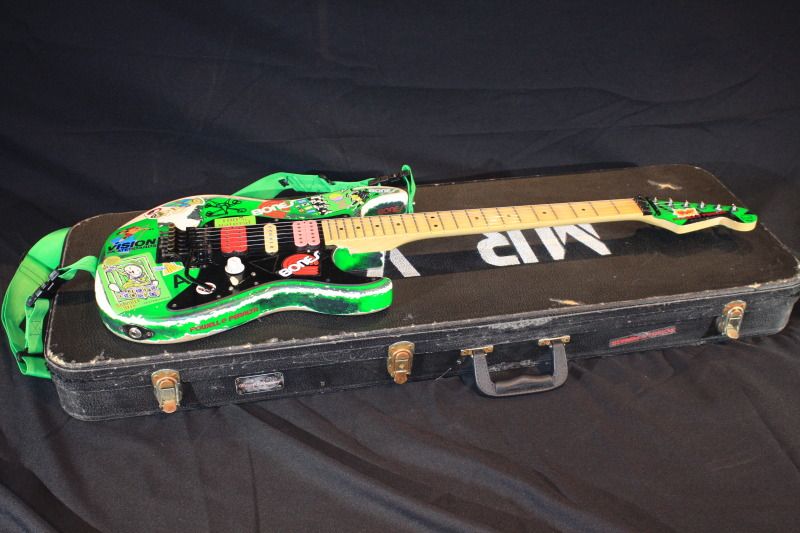 let me know what you think?