After looking all over the web for a pedalboard which wasn't too fancy, met my needs and nothing added and wasn't too costy, I decided to build my own, using:
-a plank of plywood stolen from my cupboard
-2 rolls of 15m velcro (wasn't enough sadly)
-6 rubber feet and 10 screws i stole from college
-got riffs? sticker
for all the screwing and tidying up i used:
-philips screwdriver
-a scissor knife (tidying velcro edges)
-scissors
-a filled up magnum gun (hammer)
some pics: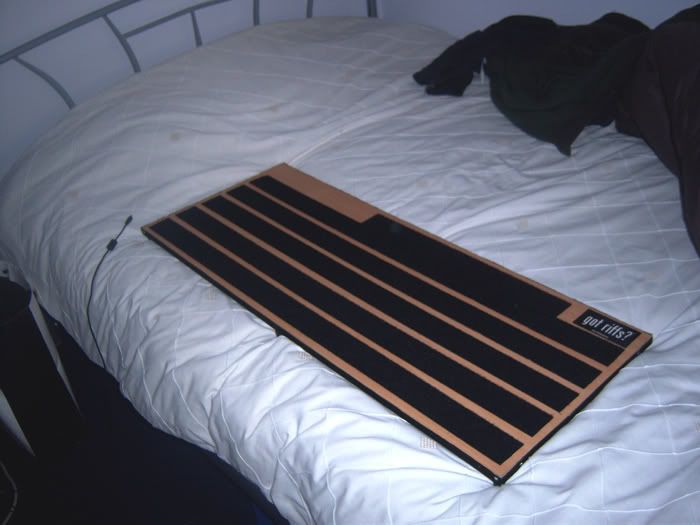 The finished result
The other side of the board
Birdseye view - I didn't want to space out the velcro, but i only could afford 2 rolls of 15m, and that still wasn't enough!!!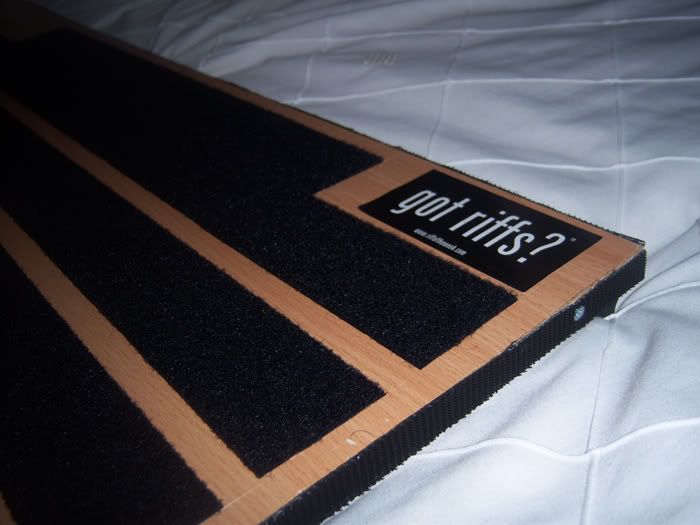 Dave Weinie - got riffs?
scissors for cutting the velcro,
screwdriver for the screws on the sides and for the rubber legs
the gun because it had a heavy barrel and made a good hammer, (i couldn't find a hammer)
the scissor knife for tidying the velcro edges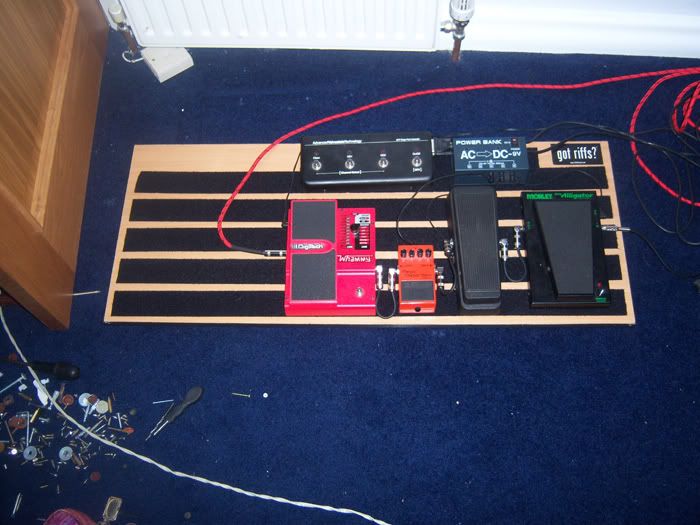 The pedalboard with the pedals!!!
That's all folks.
G