Thought it might be a good idea to share our guitar gear pics so that everyone can drool and marval at your beloved equipment.
My main basic guitar rig consists of an
Ibanez prestige w/piezo system
, customised with two dimarzio pickups (Fred in neck position, and Evo in bridge), a
digitech whammy
pedal, a
boss dd-3
delay pedal, and my secret weapon - a
Mesa Boogie Mark IV
combo amp (finished with brown leather casing and wicker front).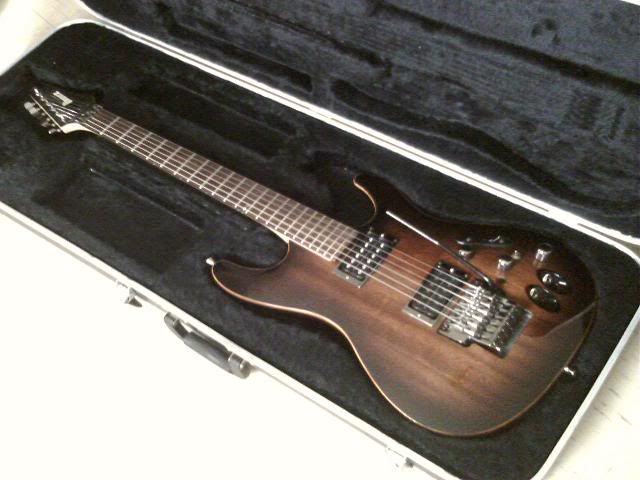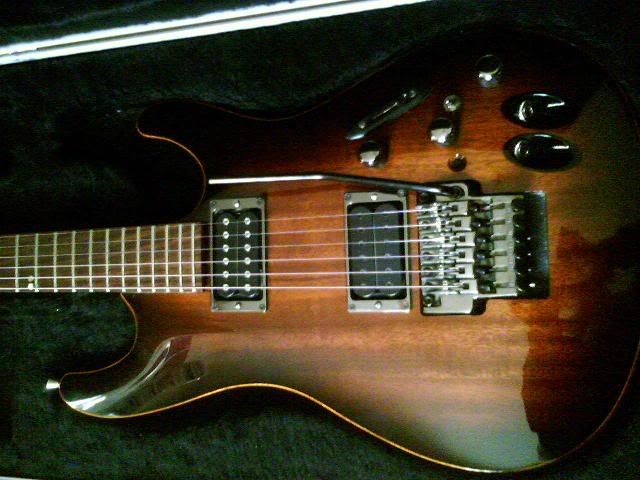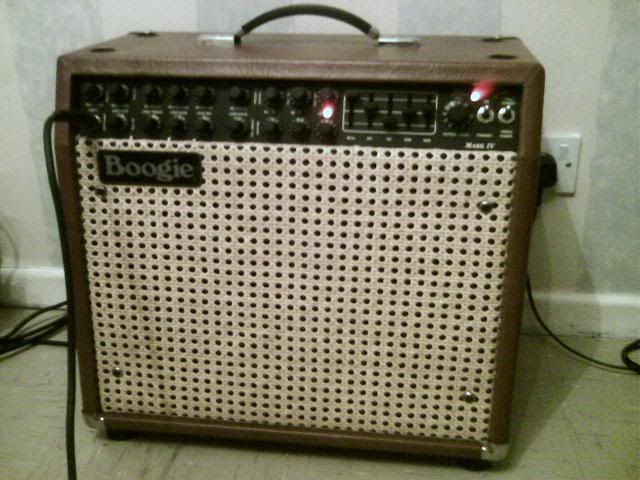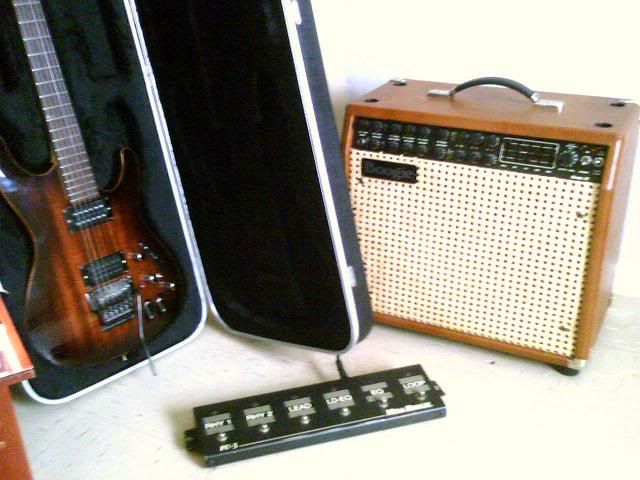 ...the Boogie Mark IV is absolutely awesome and can produce pretty much any tone you wish to use (with a bit of tweaking). You can get an amazingly heavy rhythm tone, and a smooth, crystal clear type Vai lead tone. If anyone would like settings for the Mark IV, just PM me and I'll sort you out.