I found out this website that lets you design your own dream guitar, with sooooooooo many options
http://www.nymphusa.com/kisekae/kisekaeE1.asp
Here's mine, I f'in luv it
JEM77OBK
Now, this is just SWEET!
lol
Now this is also pretty awesome, I think... Took me a while, but I LOVE it!
JEM77OBK (DN)
I tried to make a pendulum guitar... Didn't work too well, but not so bad.
JEM77OPD
Some nature-themed ones
I love Zebras
JEM77OZ

JEM77OR

I did this one after I finished the double neck, which was directly after the zebra... So I was thinking... "doubleneck..Zebra...." And OH MY GOD! I love how this turned out. Took a lotta time and effort tho
JEM77OZR (DN)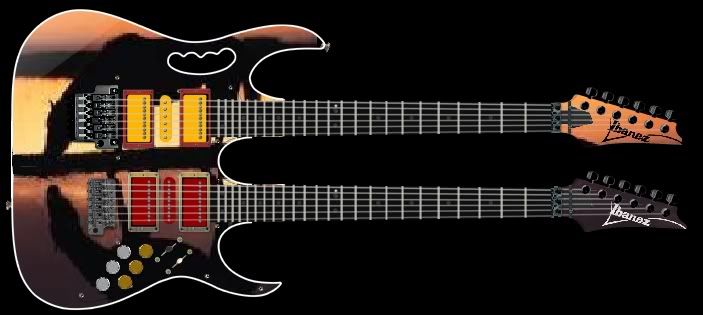 I did a crow one. I just felt like it.
JEM77OCR
And the black swan series
JEM77OSW (Art 1)
JEM77OSW (Art 2)
JEM77OSW (DN)