Here's me with EVO! You would not believe what a nice set up this guitar has... fantastic: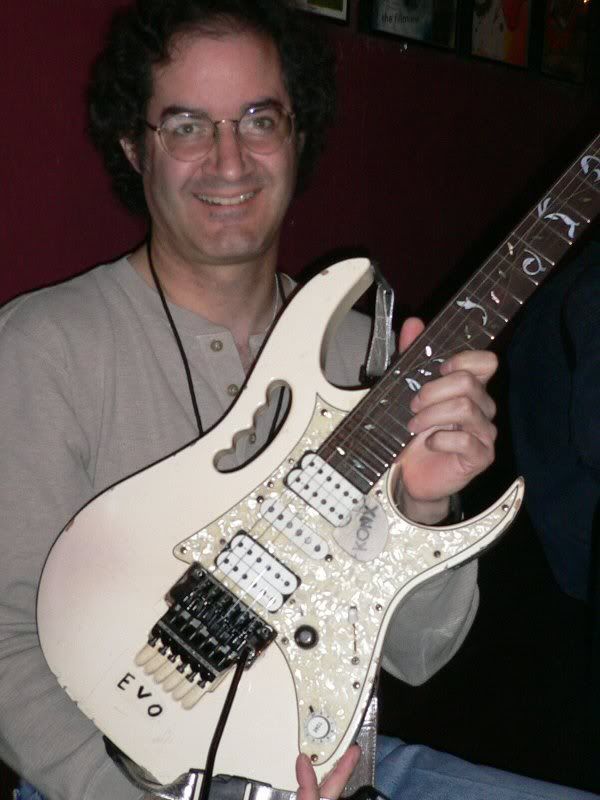 ...and here's me with Steve Himself (my mind was going blank at this point in time). His consideration for his fans is most admirable and most appreciated:
Definitely one of the high points of my lifetime... meeting Mr. Steve Vai.
To top it off... I had a cup of coffee with Billy Sheehan and chatted with him for 1/2 hour. I kept thinking... holy shit, I'm talking to Billy Sheehan! Totally spaced on asking to get a picture with him... didn't want to be too intrusive... and I totally didn't think of it till well after the fact. I kept having to remind myself, I'm not watching a video... he's talking to me!!! Very personable guy, just like Steve. Both monster players and hella courteous to their fans.