Hey Folks
I came across a pretty nice pic of his pedal board that he is using in the G3.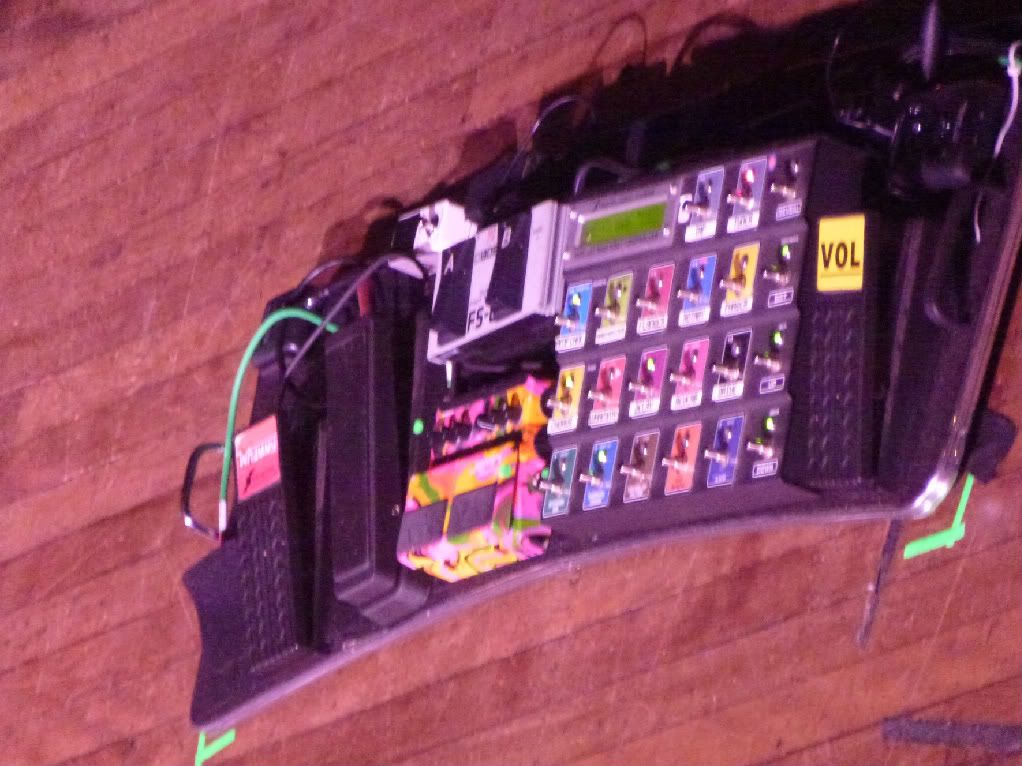 I guess he is probably using the A/B box to switch to his new Legacy 3 head to test it out.
Not sure what that little white pedal at the top is.