It's the WorkHorse Stallion 2x12 60watt all tube combo amp.
This thing has everything you'll ever need or want in a tube combo!
It even comes with the Jekll & Hyde overdrive padal. At $1,275 usd, it's
not a cheap amp. This is botique perfection. Tone for tone, this amp will
go head-to-head with the big names anyday. Crate Classic 30, Mesa boogies, Fenders,
marshalls, Peaveys........... Nothing close close. You have to hear one of these things!
http://www.visualsound.net/Amps_wh.htm
I painted the sound dispersion grills black.
The dispersion grills work very well!
Never pay a amp tech to bias my tube again!!!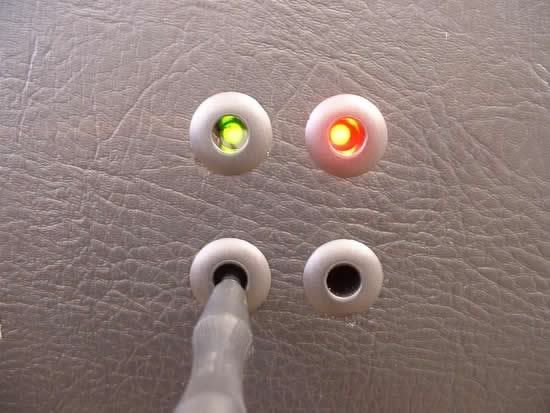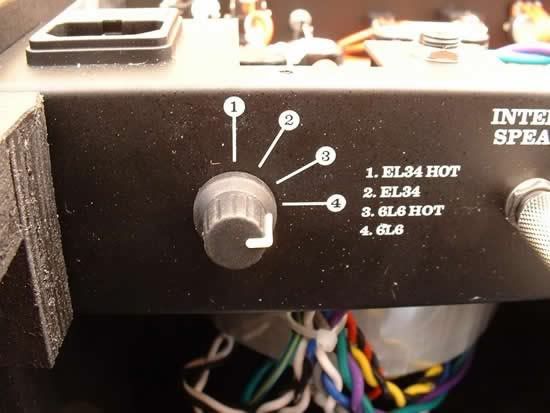 When you put new tubes in most amps, you have to bring it to an amp tech to have him bias the power tubes for you… normally about a $75 job. If you get a Workhorse amp, you can say goodbye to your amp tech. As you can see in the photo, the back panel of the Workhorse amps has 4 holes in it; 2 for a screwdriver, 2 for seeing LED's.
Once the amp is fully warmed up, you take the ceramic screwdriver provided with the amp (or any other Phillips screwdriver), put it through one of the lower holes and turn the pot inside until the LED above it turns green. If it turns red, the tube is biased a bit too hot. If the LED is off, the tube is biased a bit too cold.
That's all there is to it. You can literally bias your power tubes in about 10 seconds with absolutely no knowledge of electronics required.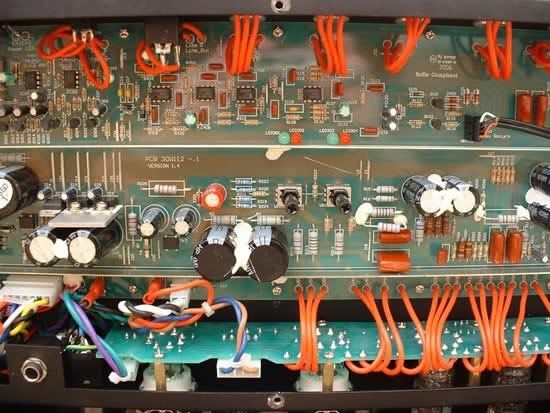 all the jacks and pots are hand-wired to the circuit board.
Celestion Seventy80 12" speakers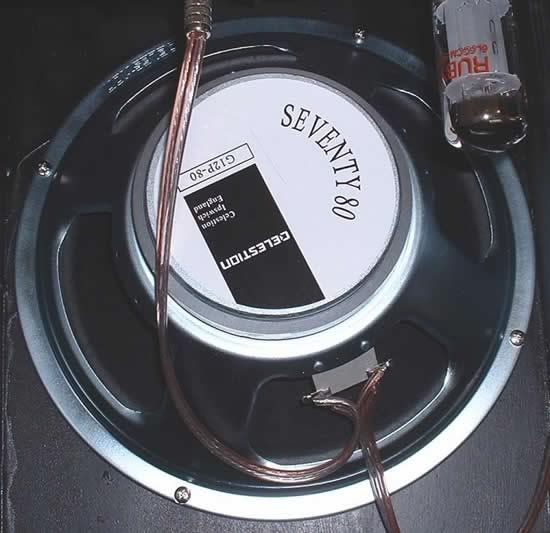 Three(3) preamp tubes, Two(2) power tubes, One(1) channel!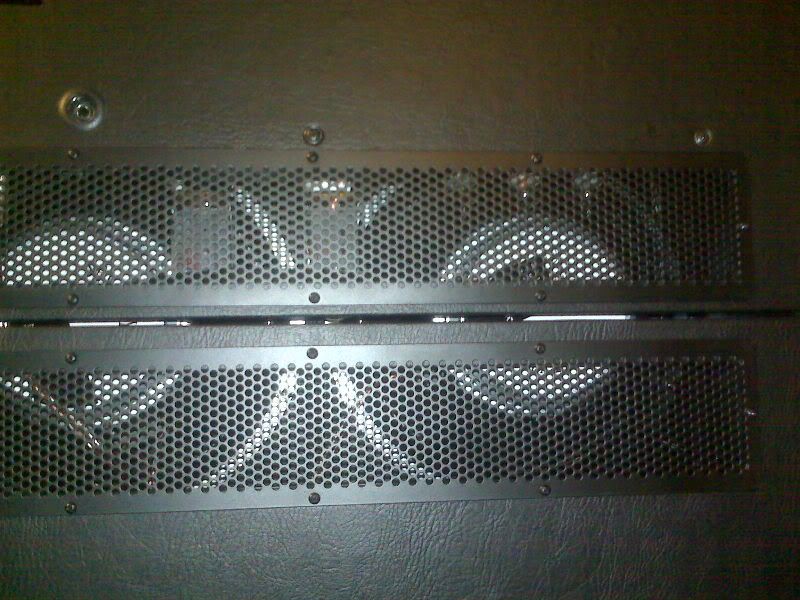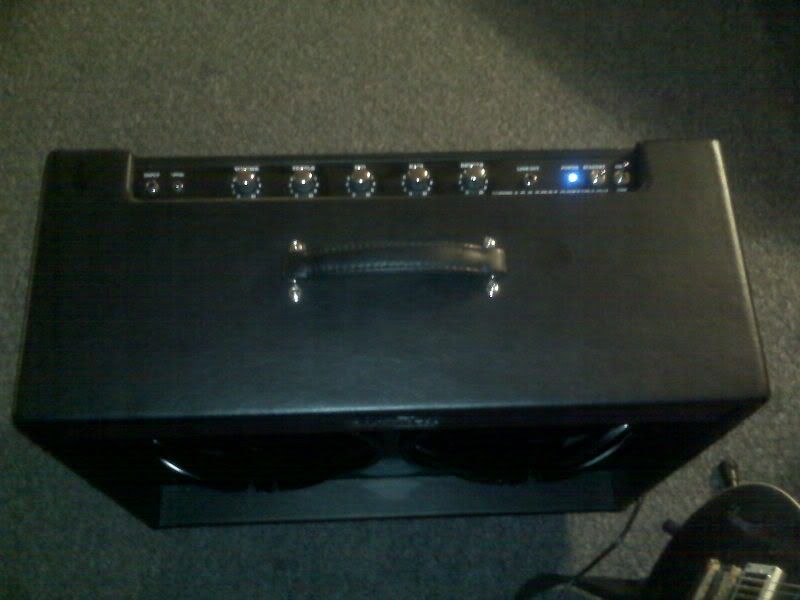 Came with padded cover!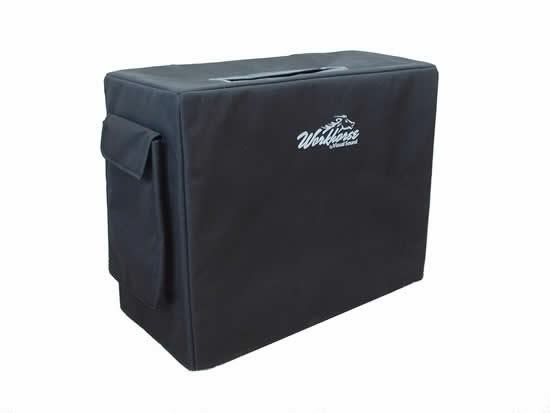 My pedalboard with my new Jekll & Hyde overdrive pedal.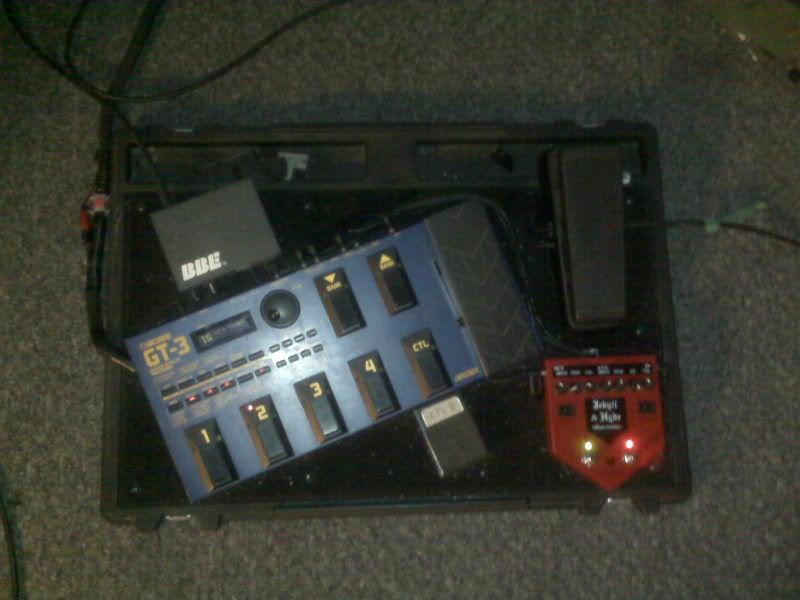 My girls.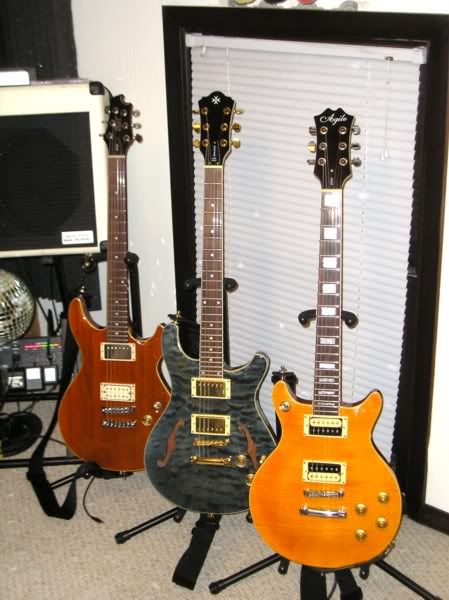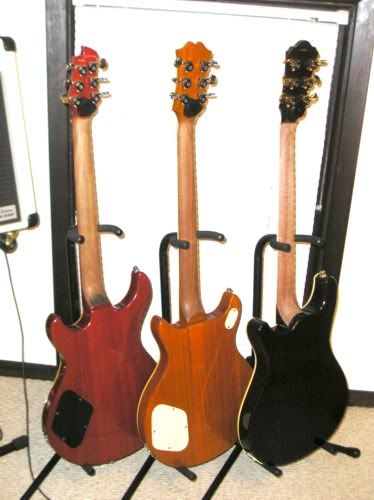 I am a kid again. I have just spent the last four days playing my guitars...
All day long! It is soooo inspiring to compose when you have a really
great amp and guitars!
Guys........Check this amp out before you buy anything!!!!!!!