I guess it's time I posted a pic of my gear huh?


Well,....I like mohogany arch-top, hard-tailed set-necks.
But I also love Ibanez Wizard style necks.
So what I did was piece together two of the best sounding and playable guitars I have ever played.

Pauline & Jazzmine (in order)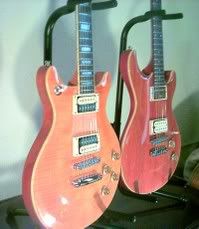 Pauline started out as a Agile AD-2500
Jazzmine started out as a Cort M520
I like to see the wood, and I love cream......
cream binding.
cream pickup bobbins.
cream pickup rings.
cream switches.

I had them both taken to the shop and had the backs of both necks stripped and recarved to 18.5mm at the first fret and 20.5 at the 12th.
both are 22 fret 24.75 scale 12" radius set to 2mm off the 22 fret on the low E and 1.5mm off the 22 with the high E...........ULTRA FAST!!!!!!!!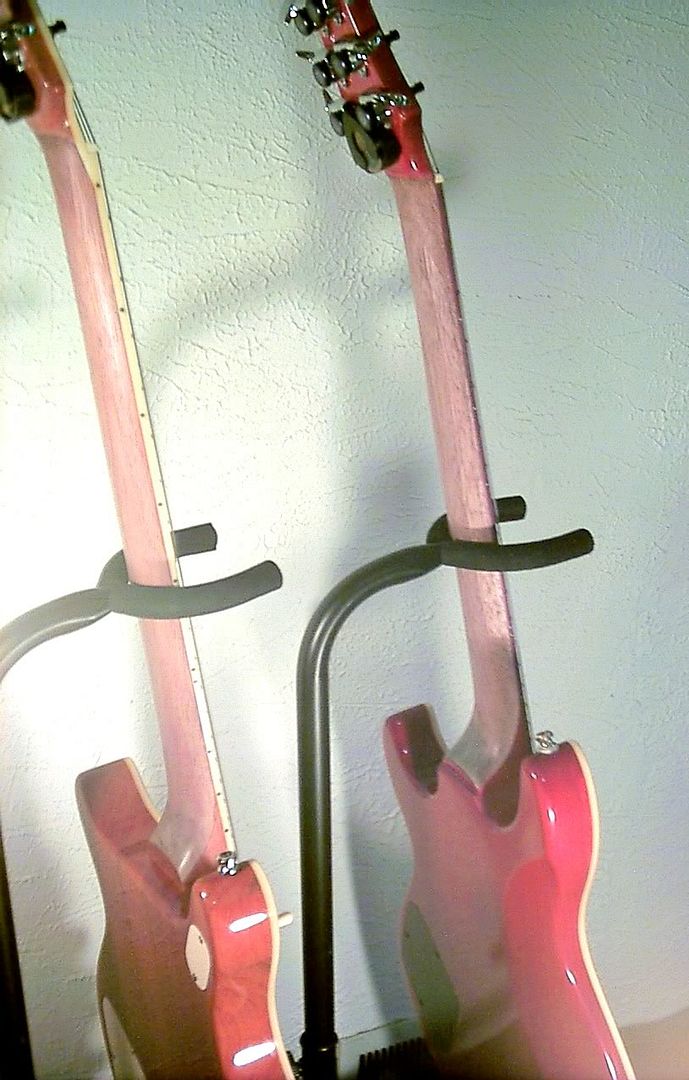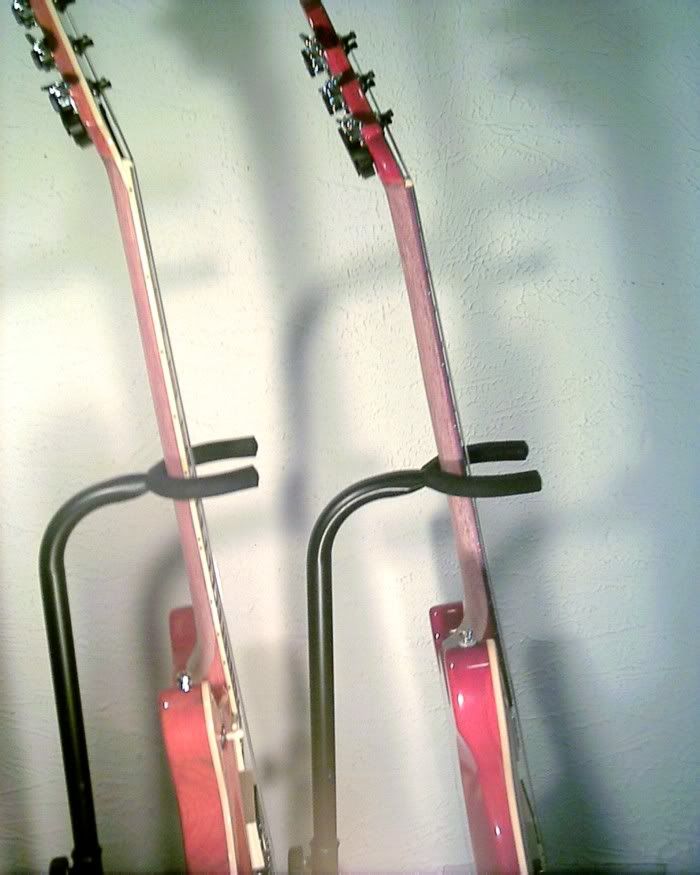 I threw Planet Wave locking tuners with the auto string cutters on both.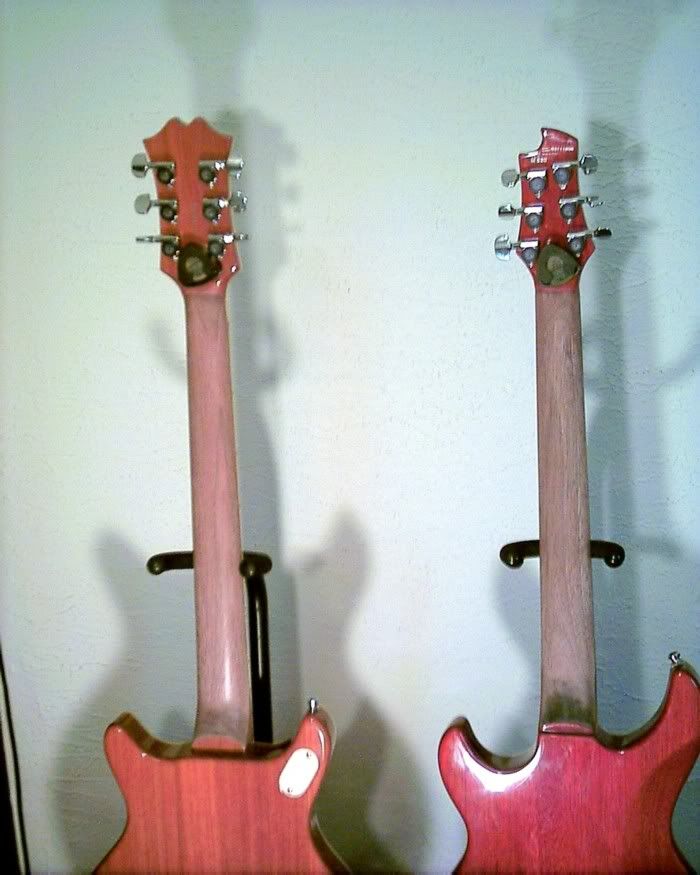 Jazzy got her pickups replaced with a chrome cover Dimarzio AirNorton in the neck and a open Dimarzio cream bobbined Norton in the bridge. (both coil-tapped off the tone ctl)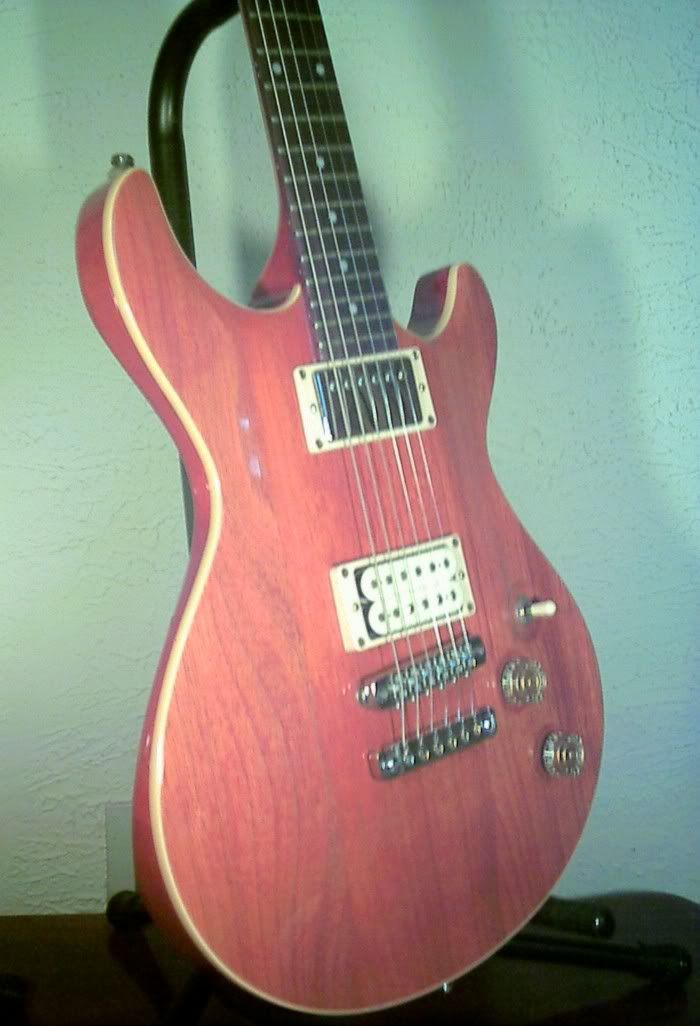 Pauline was replaced with a pair of PRS Santana zebra bobbins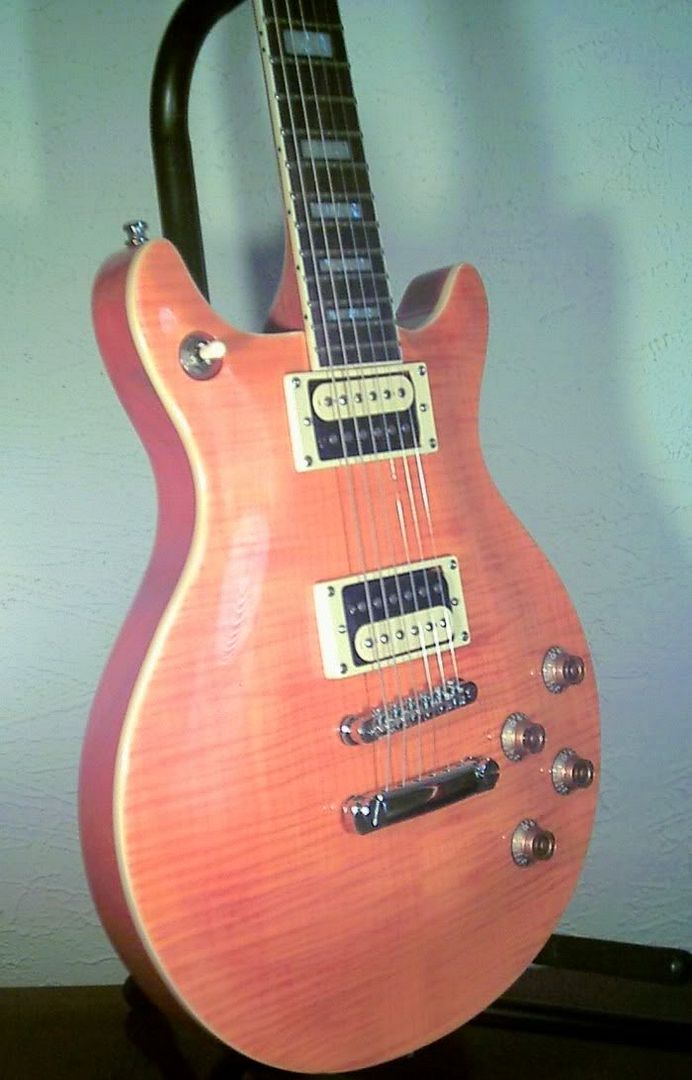 My board!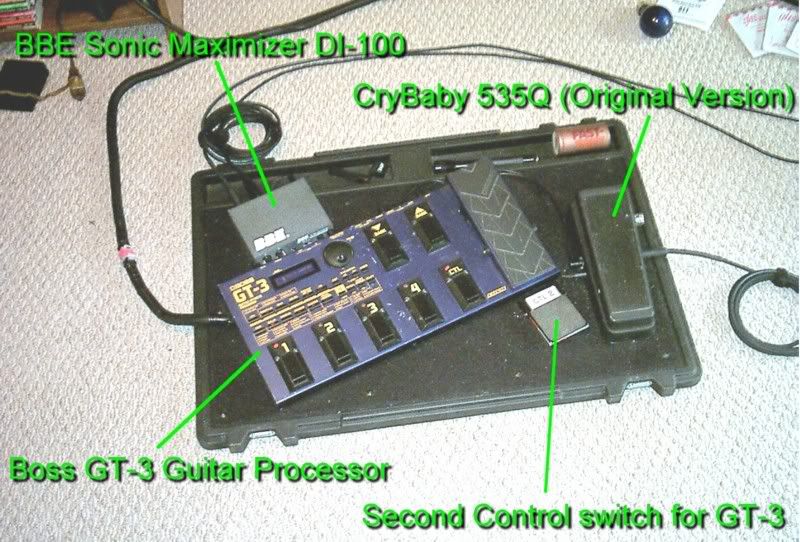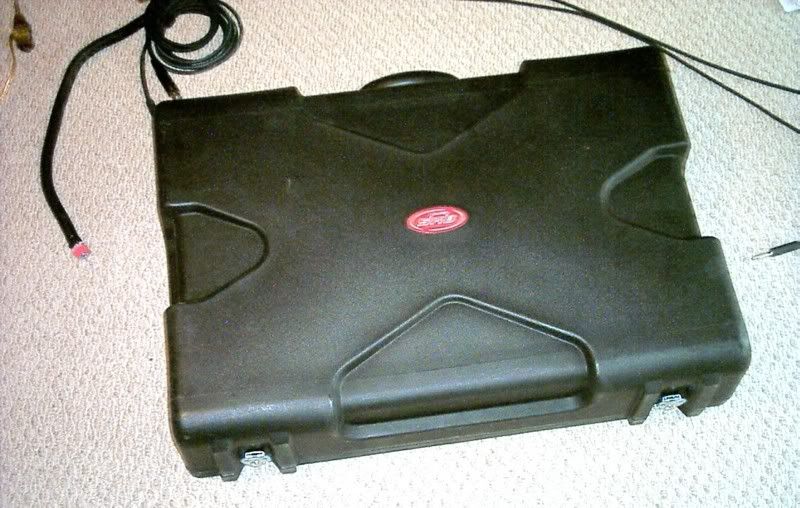 PowerWerks Power conditioner. V
Kustom 100 watt 2x12" Celestion super 65's (cream colored)
Zoom MRS-8 eight track digicorder/bass machine/drum machine.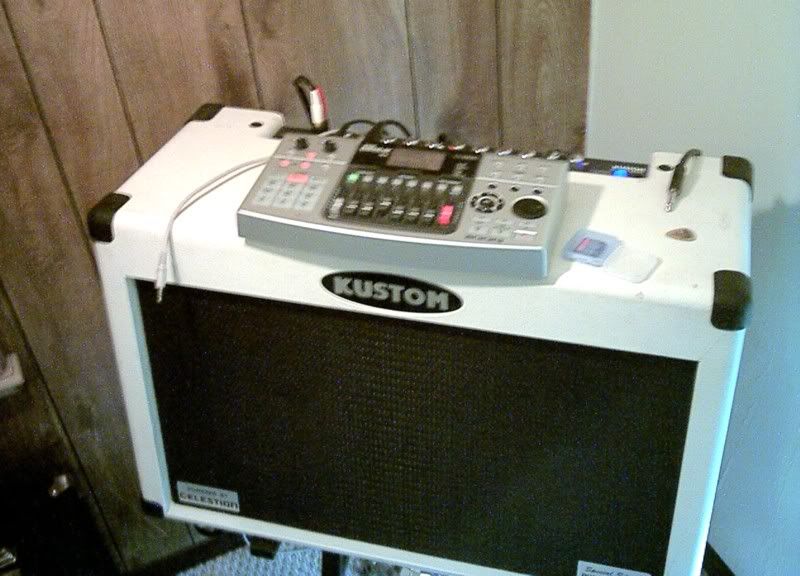 My lil studio.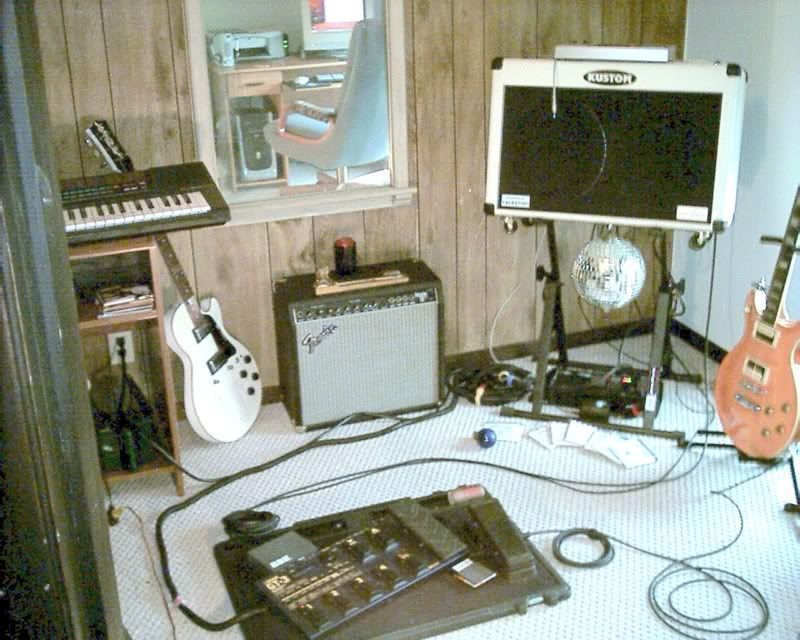 Actually I own eight guitars, but that includes my first guitar that I still own, and others that I have out-grown or broke!

But these two here above....
These are my main gurlz and I play them both equally!
I wouldn't want either of them to get jealous....you know how gurlz get!