Here is my current collection...
2000 Ibanez JEM7BSB. My first JEM, bought new. Pickguard replaced with 3 Ply Black...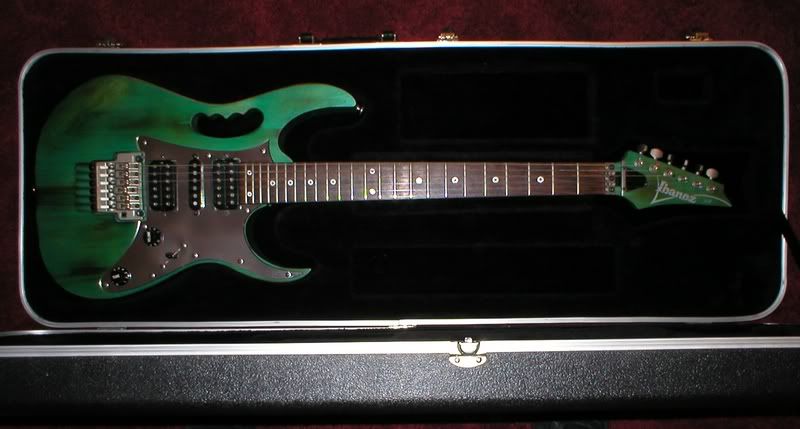 2002 Ibanez JEM7VSBL. Bought new for a bargain price..
2001 Ibanez Universe UV777PBK. Bought new...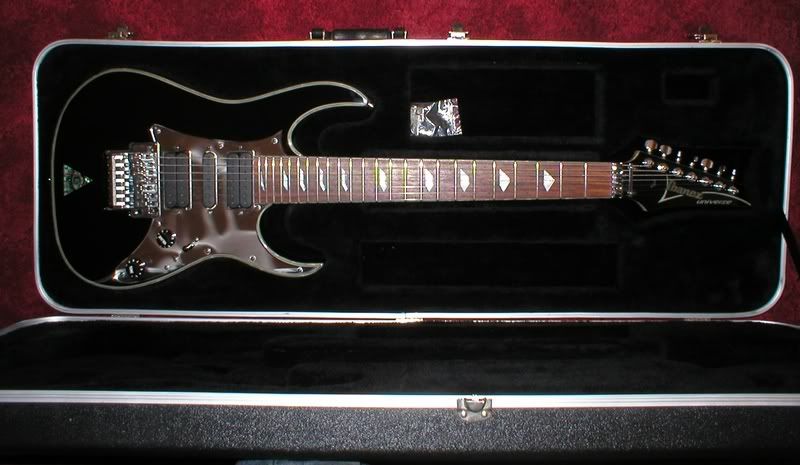 1998 Ibanez RG550BK. 16th Birthday Present...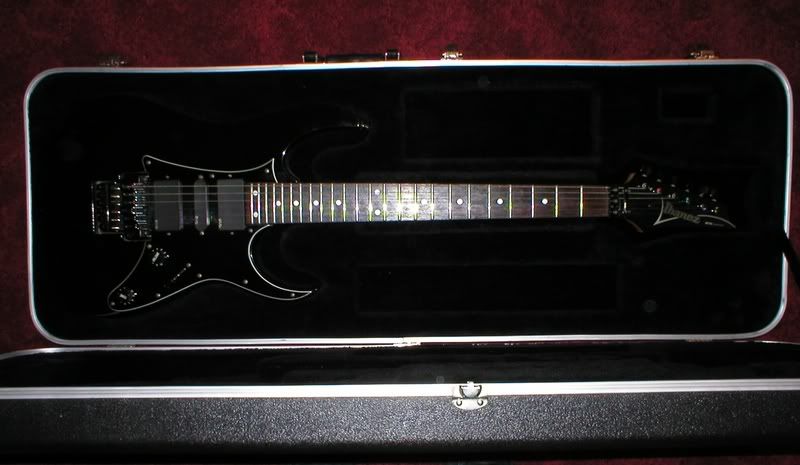 Levinson Blade RH4 Classic with Lo Pro Edge and DiMarzio's fitted. 2006 Ebay Bargain..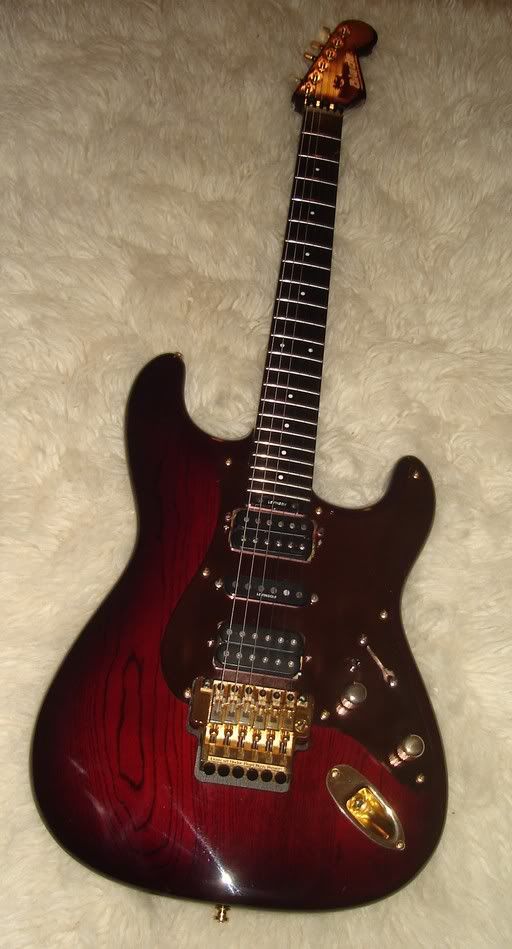 I sold a large part of my collection off, regretting it now!
'00 Ibanez JEM7VWH
'02 Ibanez 15th Anniversary JEM77FP
'88 Ibanez JEM777DY
'92 Ibanez JEM LACS Prototype- Neville
'00 Ibanez JS1000WH
'03 Ibanez RG2820CT-VV
'92 Ibanez RG550DY
'91 Ibanez RG550CA
'97 Ibanez RG548LBL
'97 Ibanez RG548NTM
'96 Ibanez Talman TC820WN
'82 Ibanez Artist
'77 Ibanez Silver Series Tele Custom
'98 Ibanez Artwood AJ307CENT 7 String Acoustic
Levinson Blade SS4 Silver Streak- Blue
Levinson Blade SS4 Silver Streak- Violet
Levinson Blade SS4 Silver Streak- Black
Levinson Blade R1
Gibson SG Special Ebony
Gibson SG Standard Ebony..walnut refin
Gibson Les Paul Standard 60s neck, honeyburst