Well over the Christmas season I picked up two new guitars. Nothing fancy just good ole players.
This one is a guitar made by my two sons music instructor. He has made a lot of steampunk guitars recently. This one just caught my eye. It plays and sounds great too!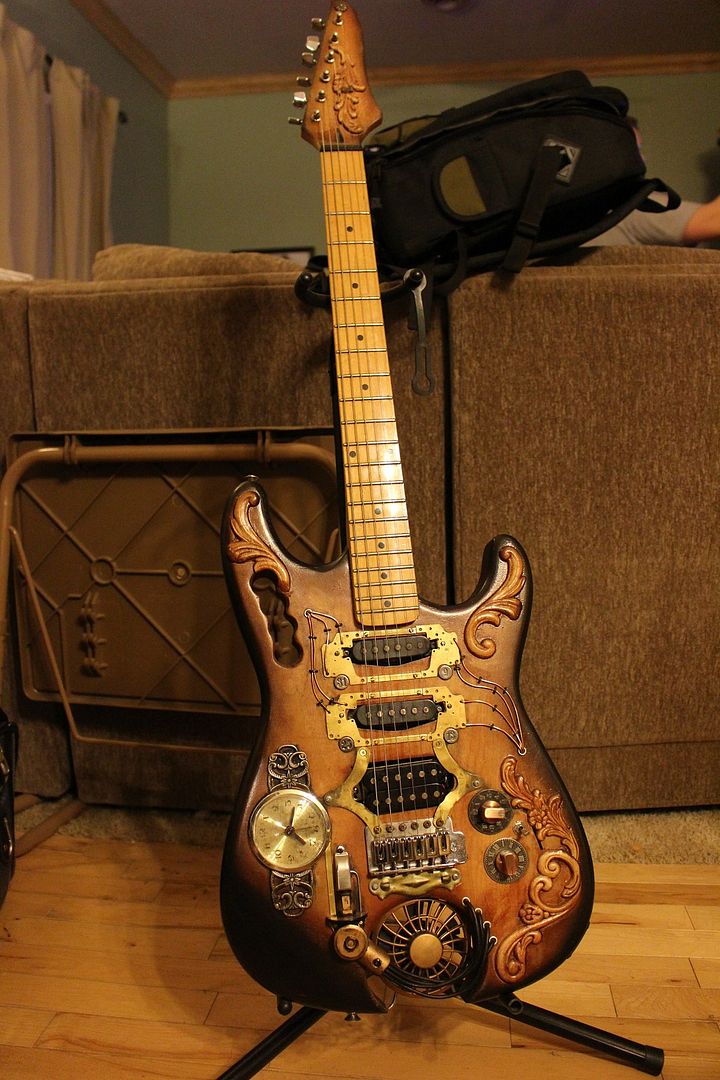 I ran across this one and got one heck of a deal as it has a hair line crack below the bridge in the clear cost finish. Came with original ovation hard shell case as well.. The electronics sound superb and I really like the low action and shallow body since I have a bit of a gut.