On this day exactly one year ago I received my Jem70V. I ordered it a guitar center which sent it directly to a luthier, who built in a Fernandes Sustainer FSK 101.
I loved the guitar since the first day but I'm known for extreme whammy bar abuse and so I needed to get some kind of a backstop to prevent the strings from getting slightly out of tune (though the Ibanez Edge is the most tuning stable floating bridge I know). Ibanez does not sell the Ibanez Backstop anymore, so I decided to go with the Göldo Backbox. I bought two of them and installed them myself. The installation is a bit tricky but after some adjustments the result was incredible: The system stays in tune COMPLETELY, no matter how hard I push and pull the whammy bar. I highly recommend these backboxes, the bar is quite harder to pull now but it's totally worth it.
In August I decided to have the fretboard slightly scalloped like on Steve's Flo III. I sent the neck to dccustomguitars (highly recommended too!) which did an amazing job.
I installed the push-pull volume knob to make the high pass filter controllable (I know the capacitor is standard on Ibanez guitars, but with the push-pull knob you can decide wether you want to loose heighs while lowering the volume or keep them).
NOW - the more interesting part of this topic - some pics:
The whole awesome guitar: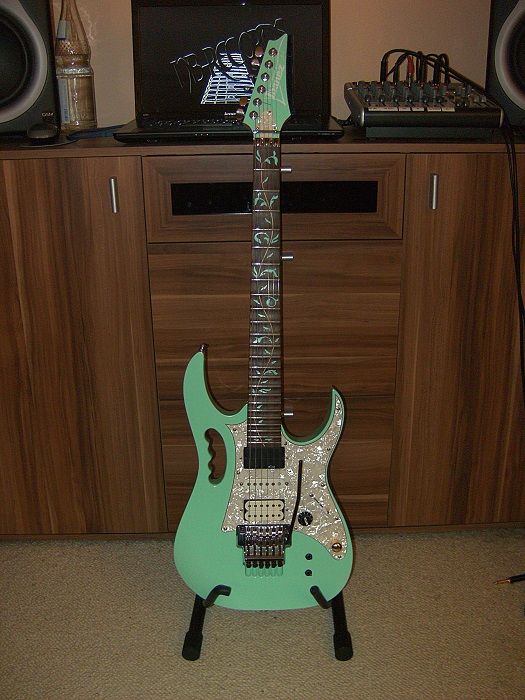 The slightly scalloped neck: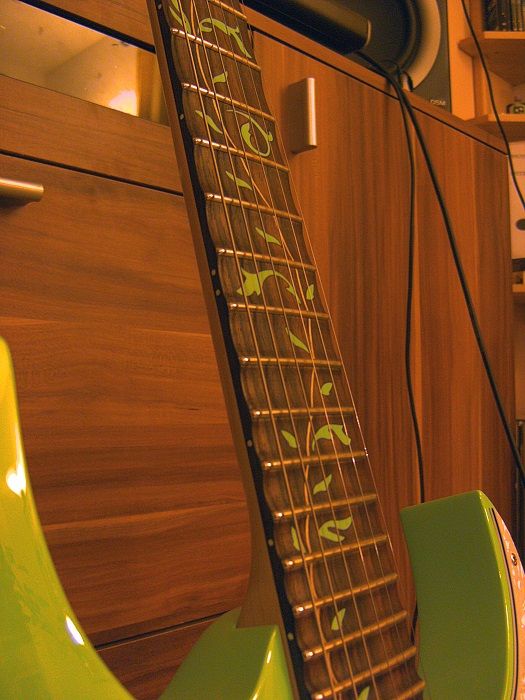 The last four frets a scalloped deeper (Jem7V like):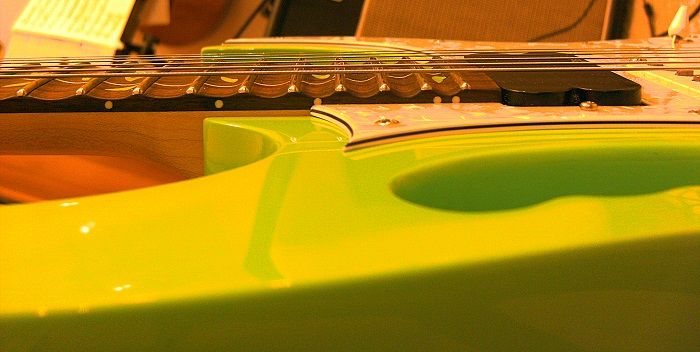 View over the pickguard (with sustainer and push-pull-knob):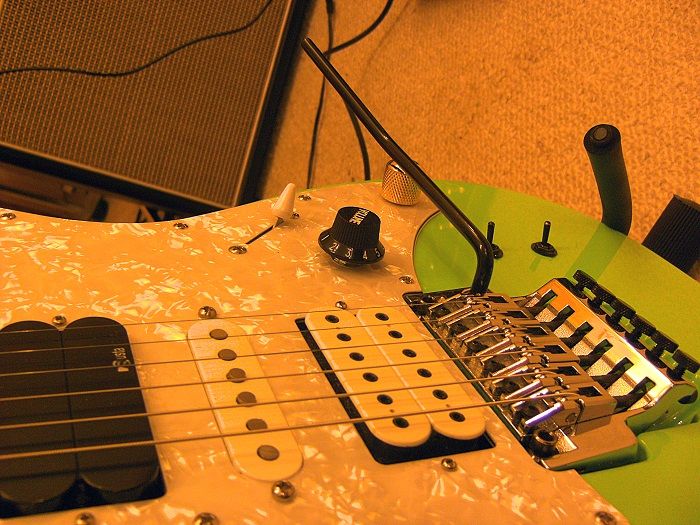 The two Göldo backboxes in the trem cavity: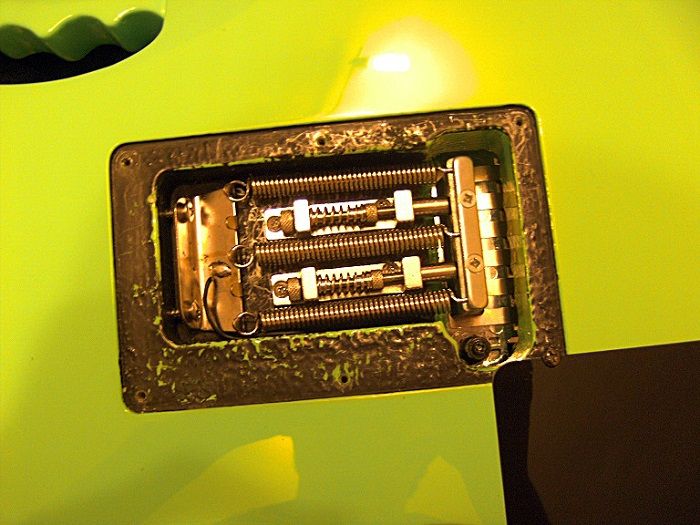 Finally: I attached a pickholder and an allen key holder on the headstock: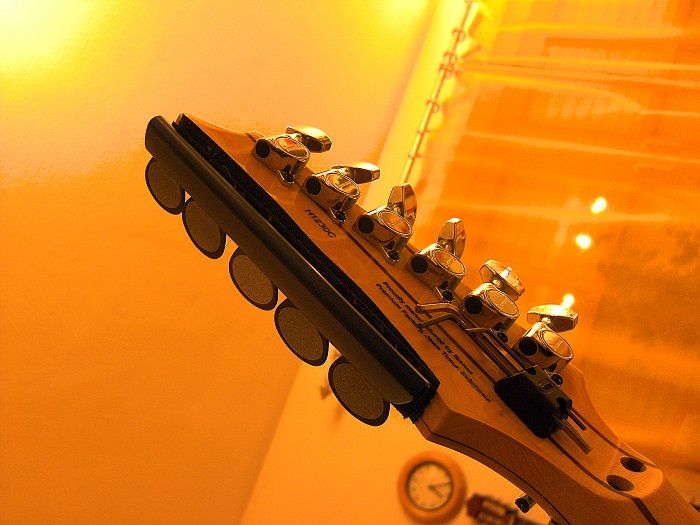 Hope you enjoyed this little anniversary special, may this inspire you to mod your Jem too
Warm Regards
NFB