Hi everyone, i hope someone can help me.
Ive had this Kasuga jazz arch top guitar for over ten years...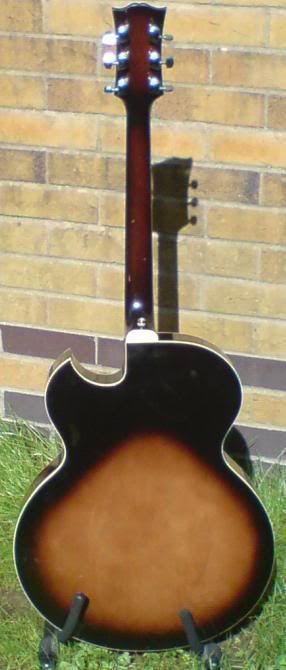 ...and ive never been able to find anything out about it.
It plays so well, the sound is great (Either acousticaly or plugged in) with no problems with the pickups or electrics. The neck is realy nice to play and feels good in the hand. There are some chips, dings and scratches which were genuinely on the guitar when i bought it, in a way i like it as i think it adds a certain character. Nothing has been changed or modded to the guitar, ive just kept it clean and change the strings and fast fret when needed.
I have been thinking about selling it recently, as it will help towards me getting my first ibanez Jem (7vwh) ...but it would be nice to know more about the Kasuga and what its worth/what people think its worth before i part company with it.
hope someone can help
Thanks