Well i finally finished my Lefty Jem project.
I refused to buy a Korean made 555 crap with a crappy Lo-Trs, so i got down to making a custom one.
I bought a body from a very nice luthier from USA, that used to work for Hoshino USA.He now has his own custom shop and does very very nice bodies.
Swirl pickguard from Pickguard Paradise.
Neck is a lefty RG 570 with scalloped 21-24 frets.
Two Evolution humbuckers(which will get changed for black and withe coloured ones) and a Blue Velvet single(i prefer it over HS-2 and HS-3).
And Ibanez Edge tremolo of course!!!(which is a right handed one, re-drilled to a left hand)
Here's a few photos
Tell me what you think, and if you want more photos before it was completed.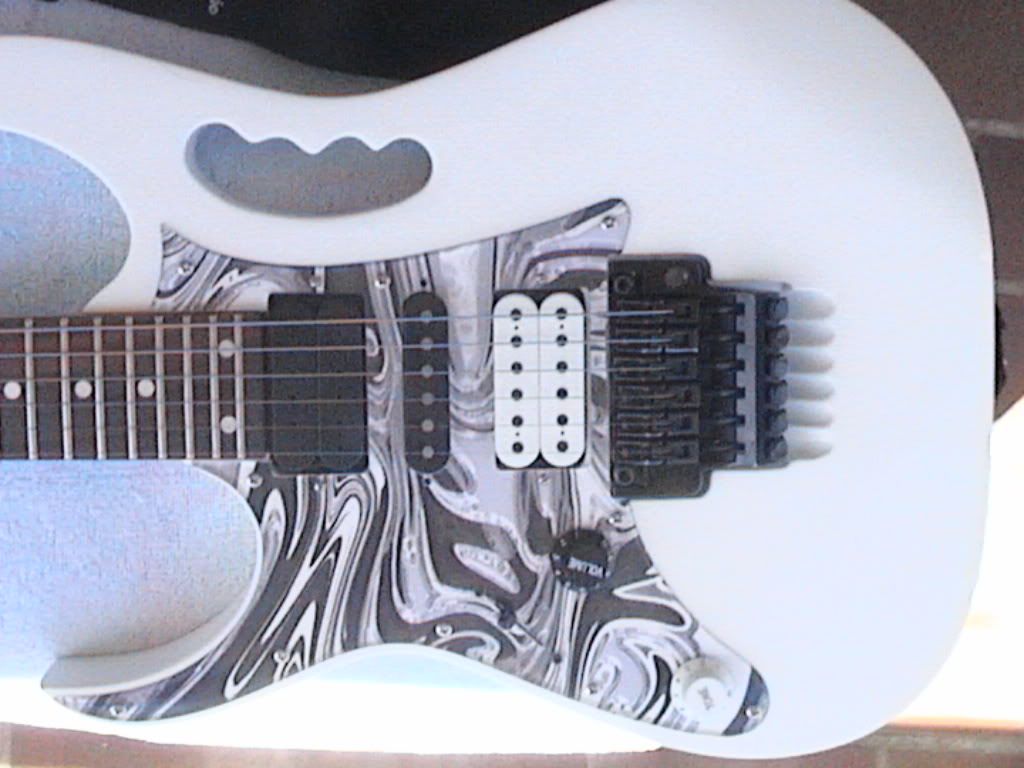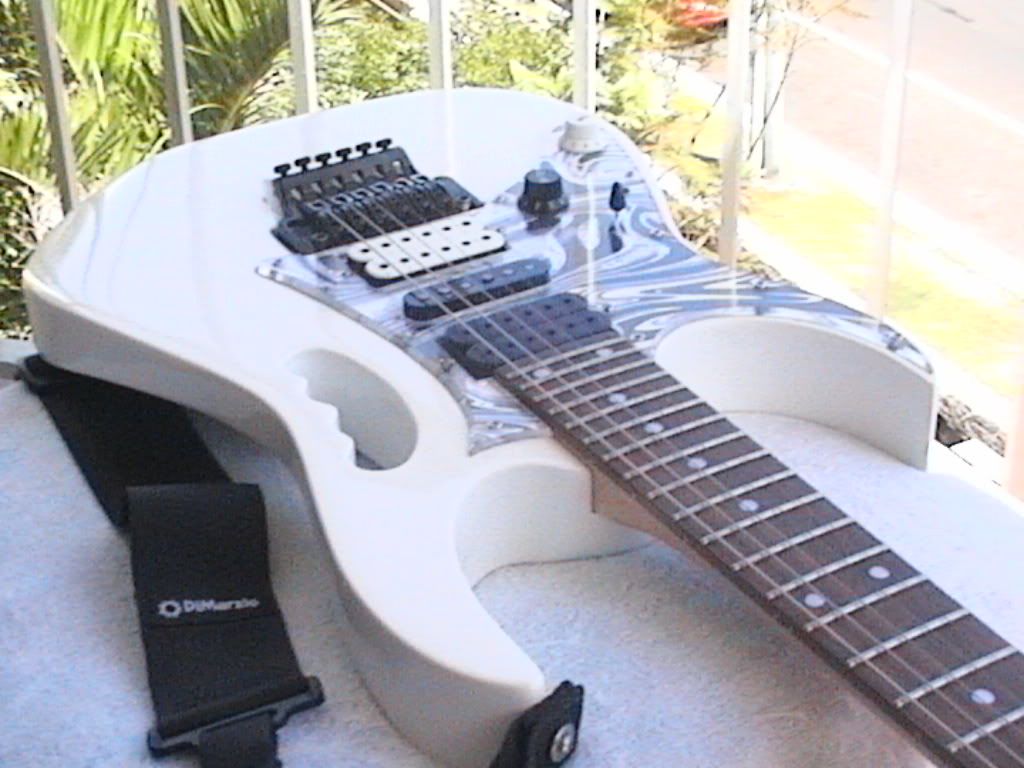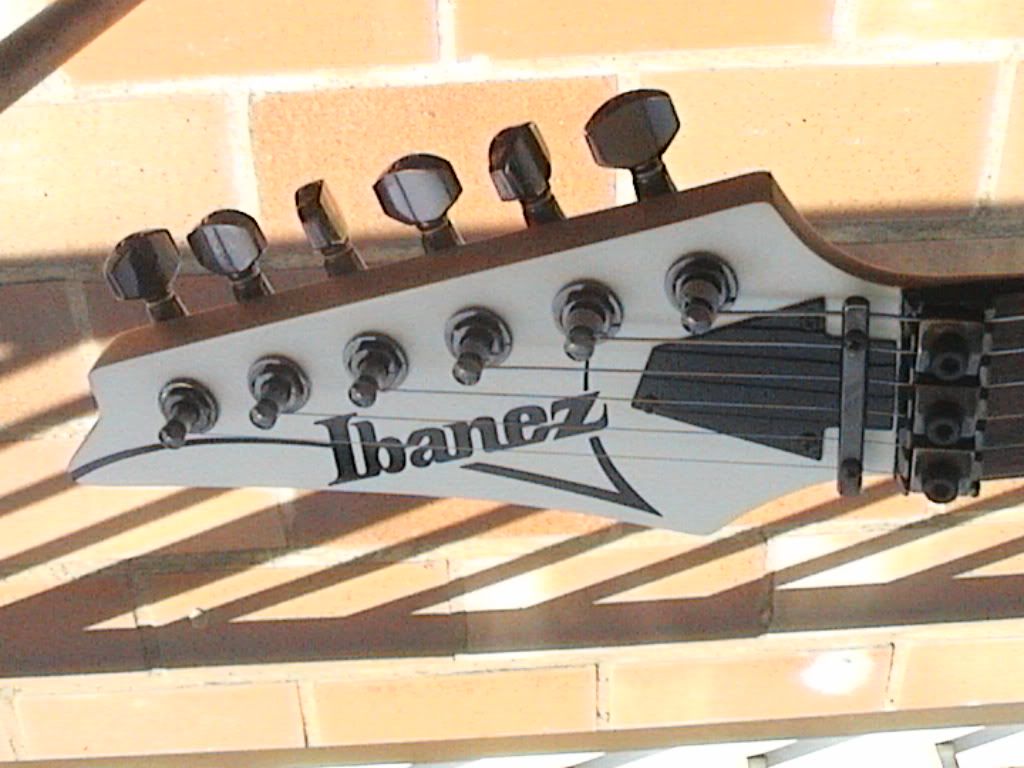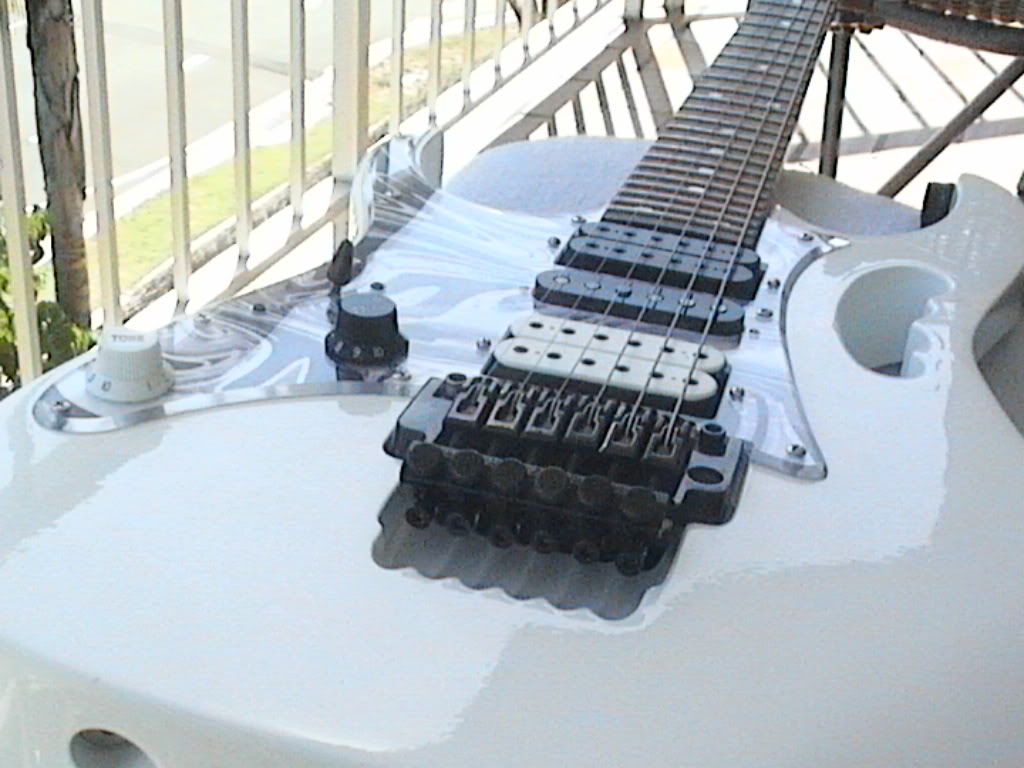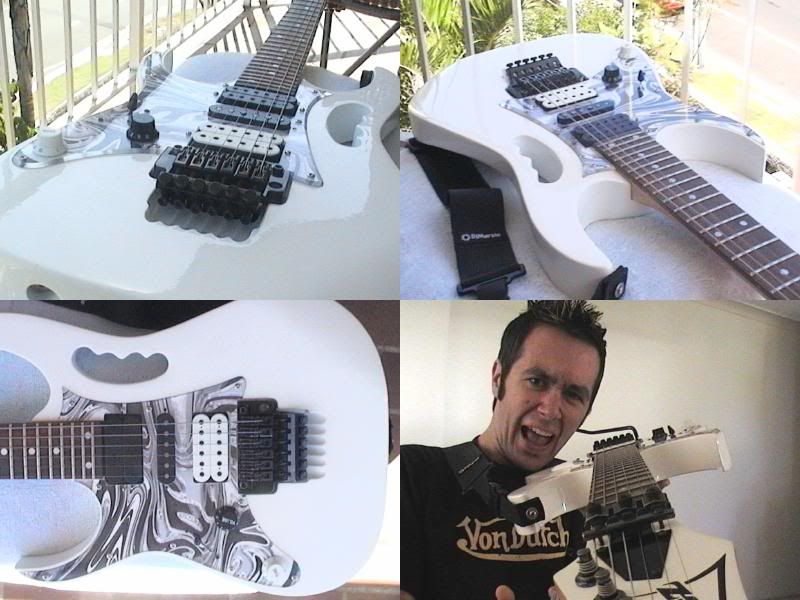 Hehe, you gotta love that last one
Rock on!!!