I was lucky to be able to enjoy this fantastic event held just outside of Chicago in Glen Ellyn, IL. Steve donated a beautiful autographed guitar to help raise money for the cause. Through all of the raffles and donations they were able to raise $10k for the school music program. What a great cause this is, and for sure it is something dear to Steve's heart. He has always supported children's music causes. I have to note here that if you are ever in the area, you MUST check out Steve's brother Michael and nephew Anthony's restaurant, Flour + Wine. What a wonderfully classy place this is. The food is fantastic and the atmosphere is to die for. Great staff, and just a really super nice place. oh, and they have a few pictures of our favorite guy, Steve, hanging in there too! Steve asked me that night what I thought about the restaurant and I just couldn't compliment it enough. I will be back there soon
The benefit itself was held at a local school and it was SO much fun to see Steve interact with the kids there. They actually have the School of Rock program (yeah its a real thing and not just a Jack Black movie) and the kids all seemed thrilled to get to meet a musical idol like Steve. I am so proud of Steve and his brother Michael for taking the initiative to help these kids out. Way to go guys! The following pics are just a small handful of the tons of shots we took that night, hope you enjoy them.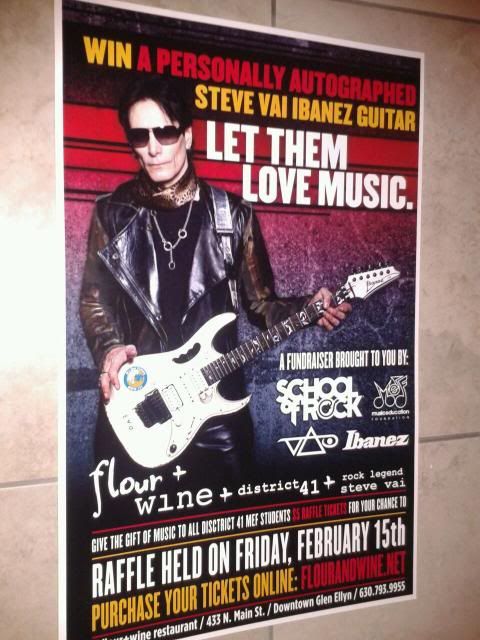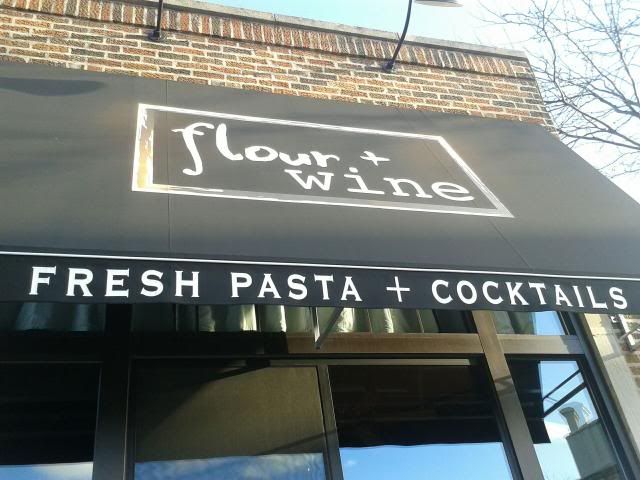 this is Steve entering the school and all the little kids crowing around him.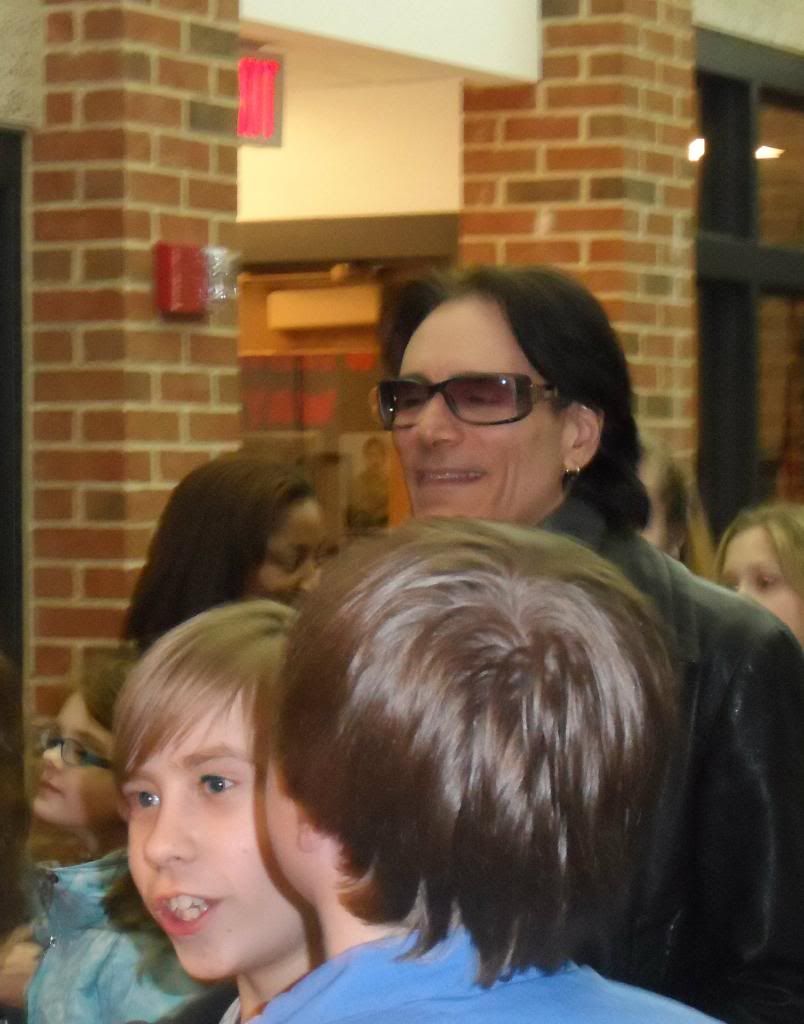 signing autographs for the School of Rock kids.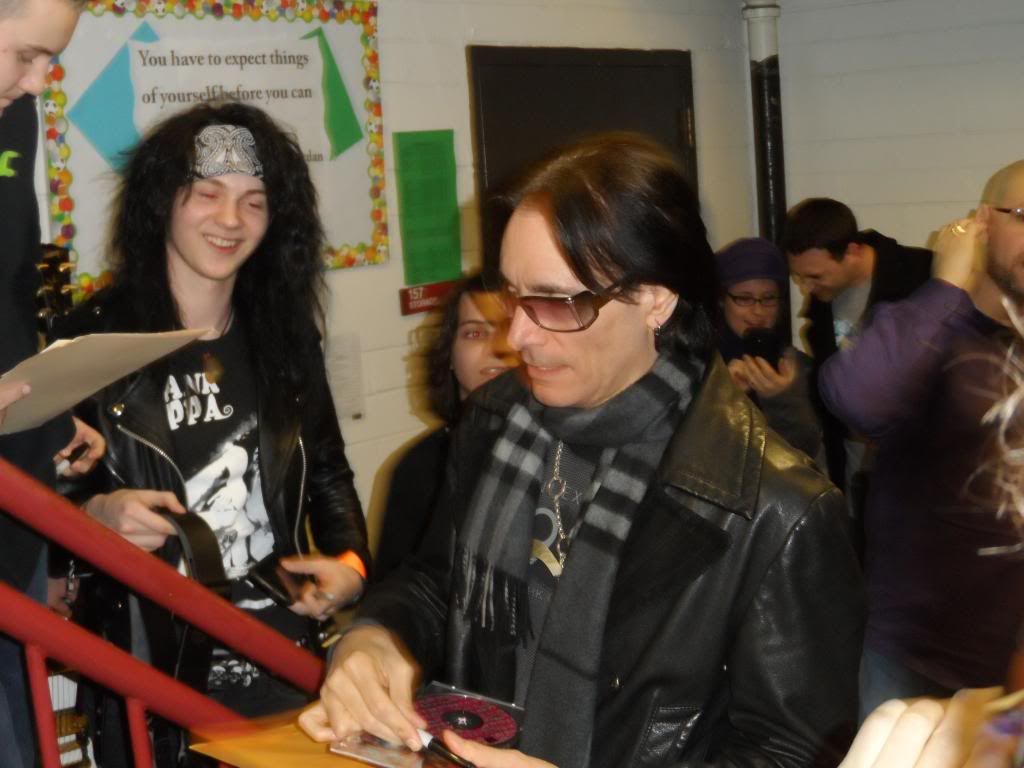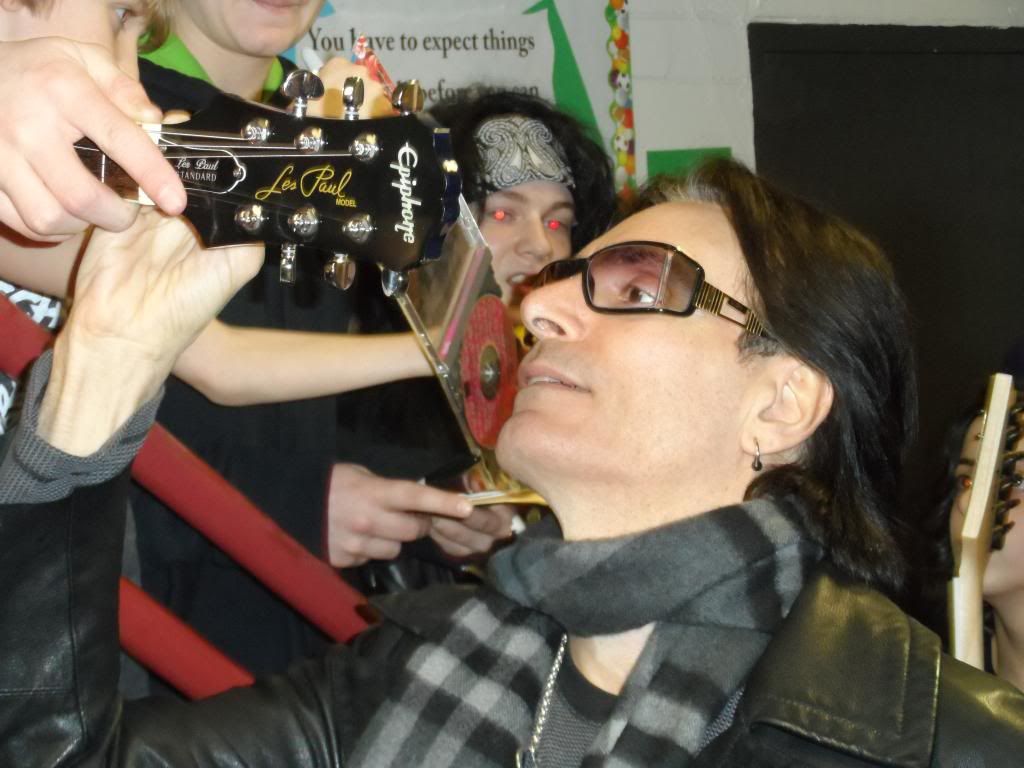 he looks happy to be there!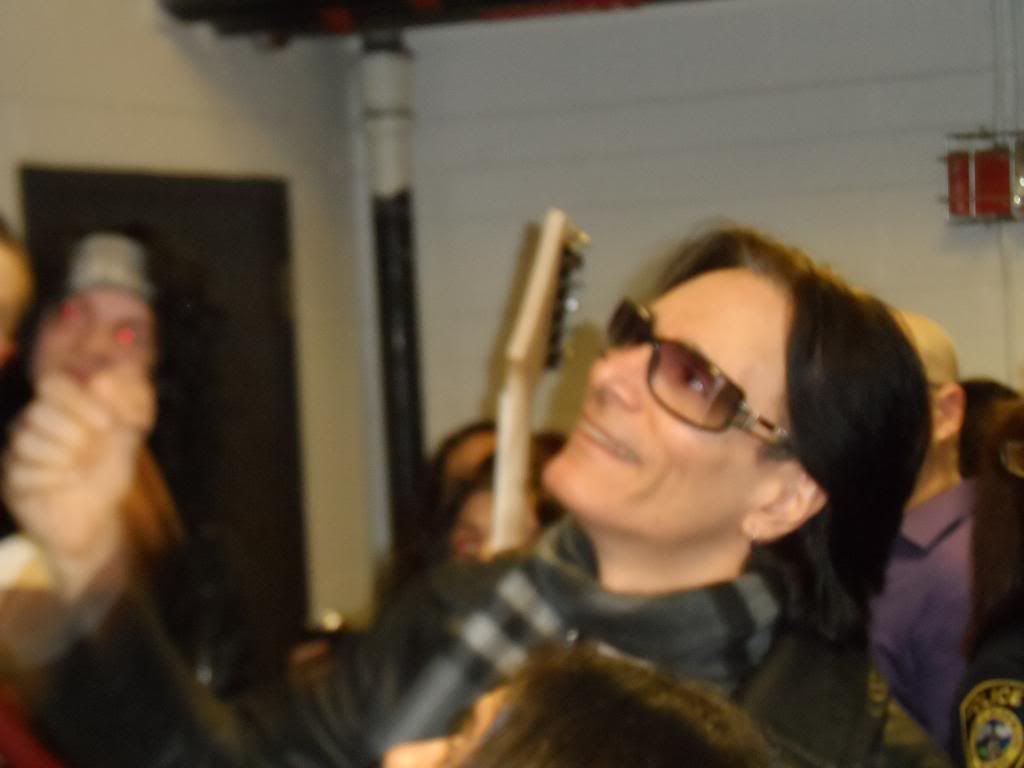 onstage for the presentation of the check and the guitar give away. Michael Vai, Steve and a teacher from the school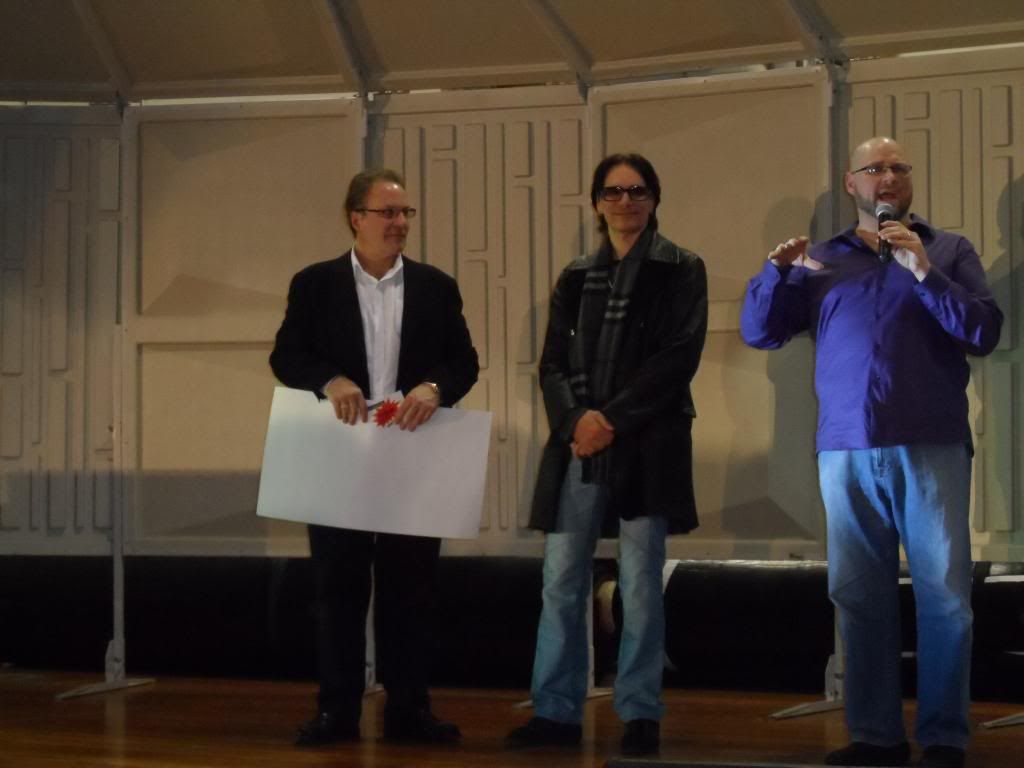 The Brothers Vai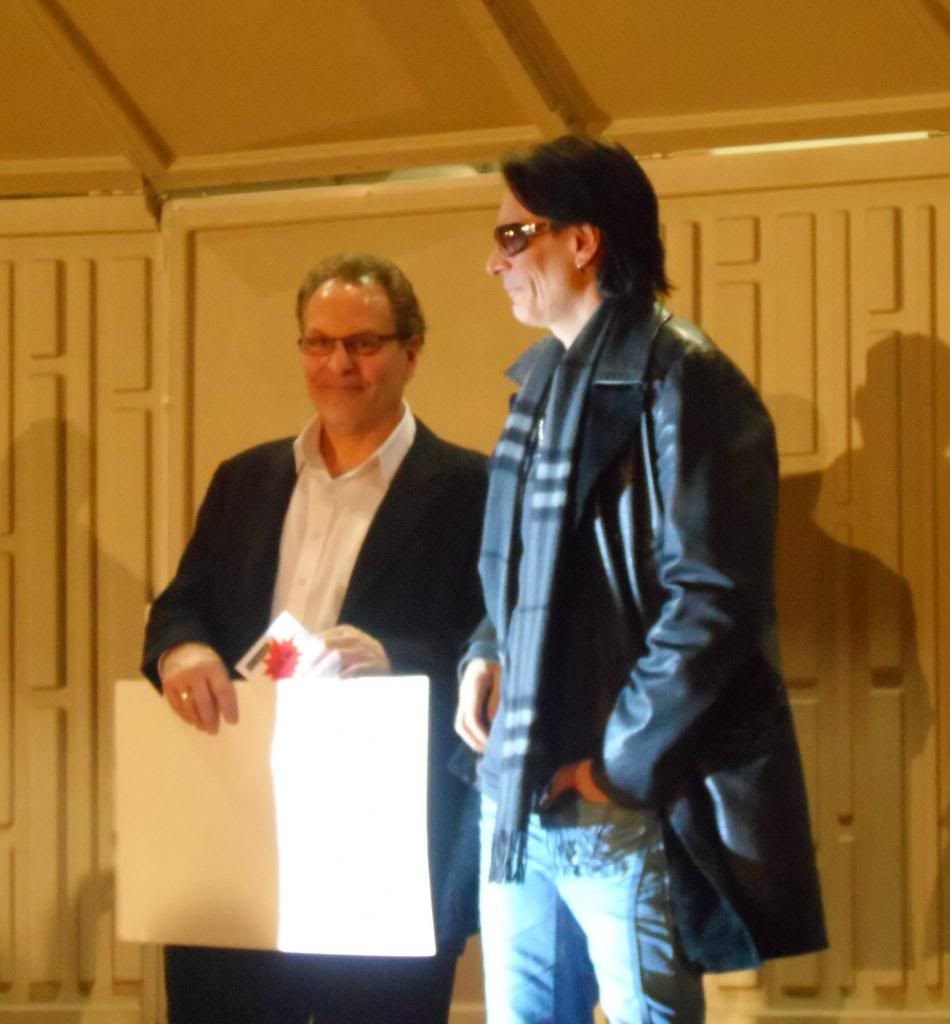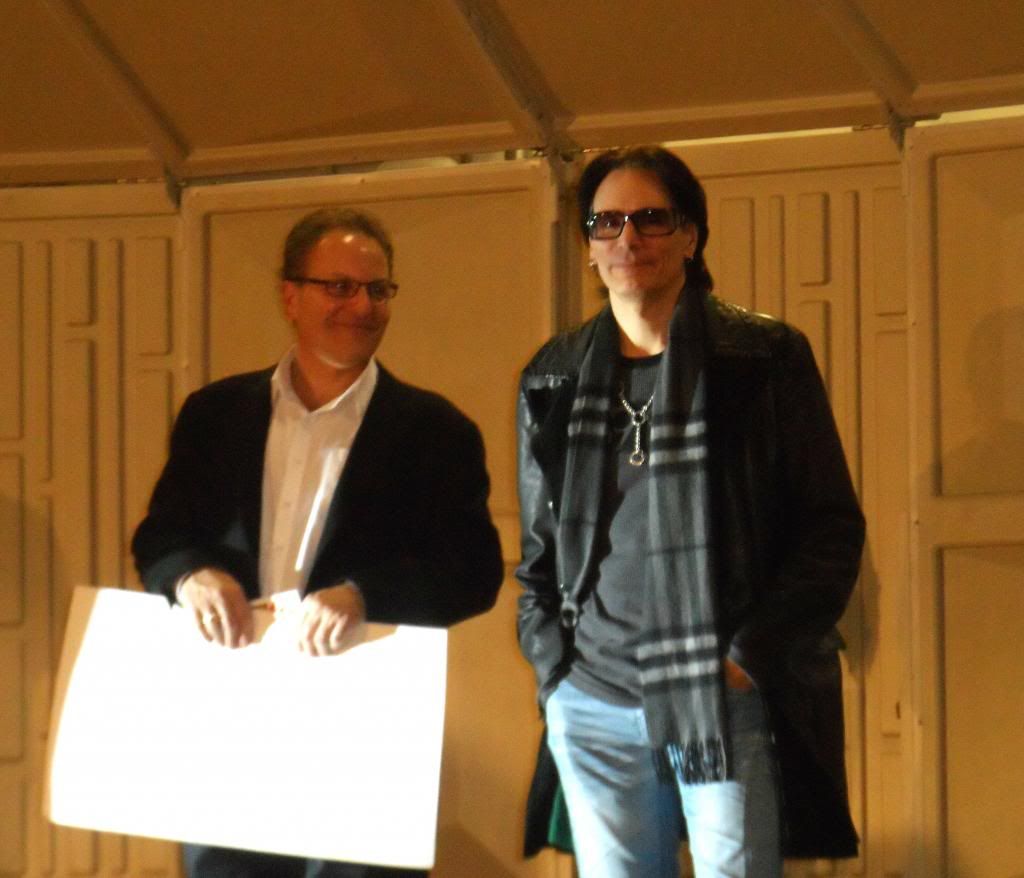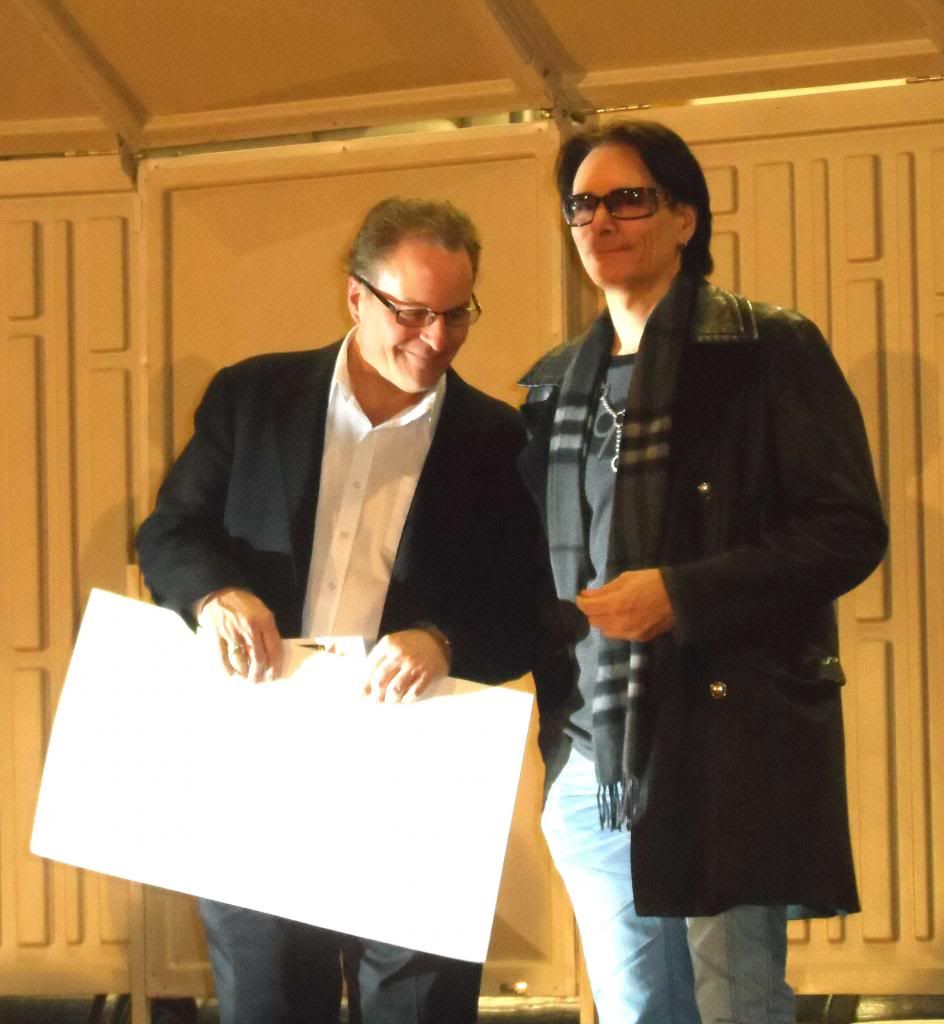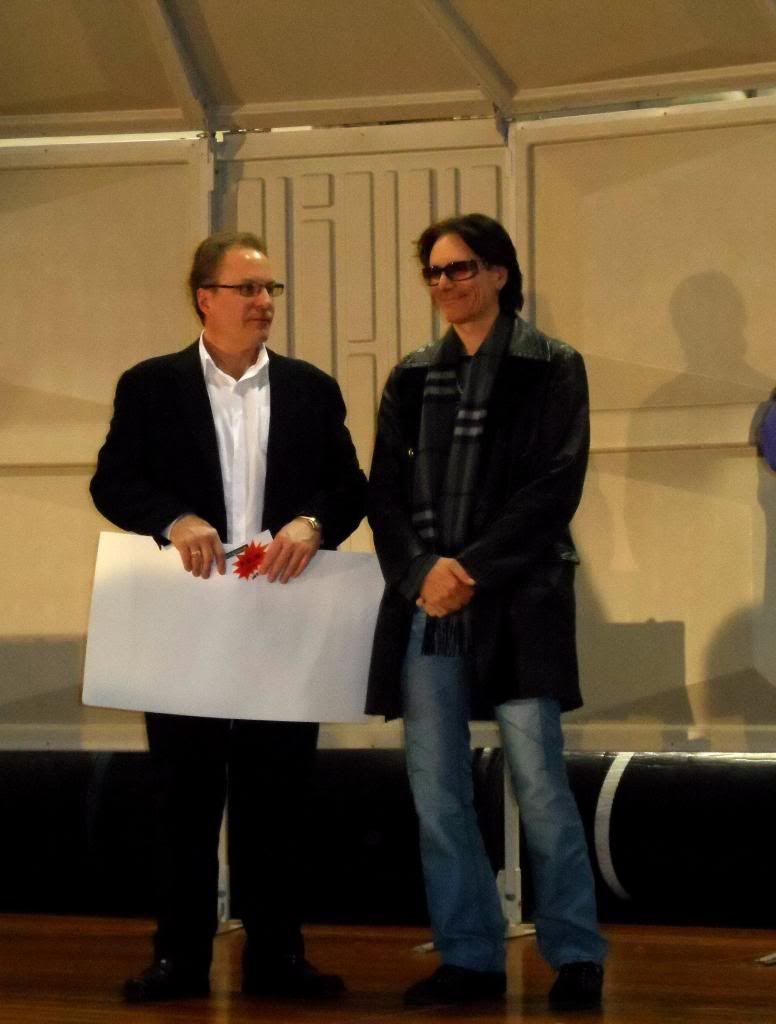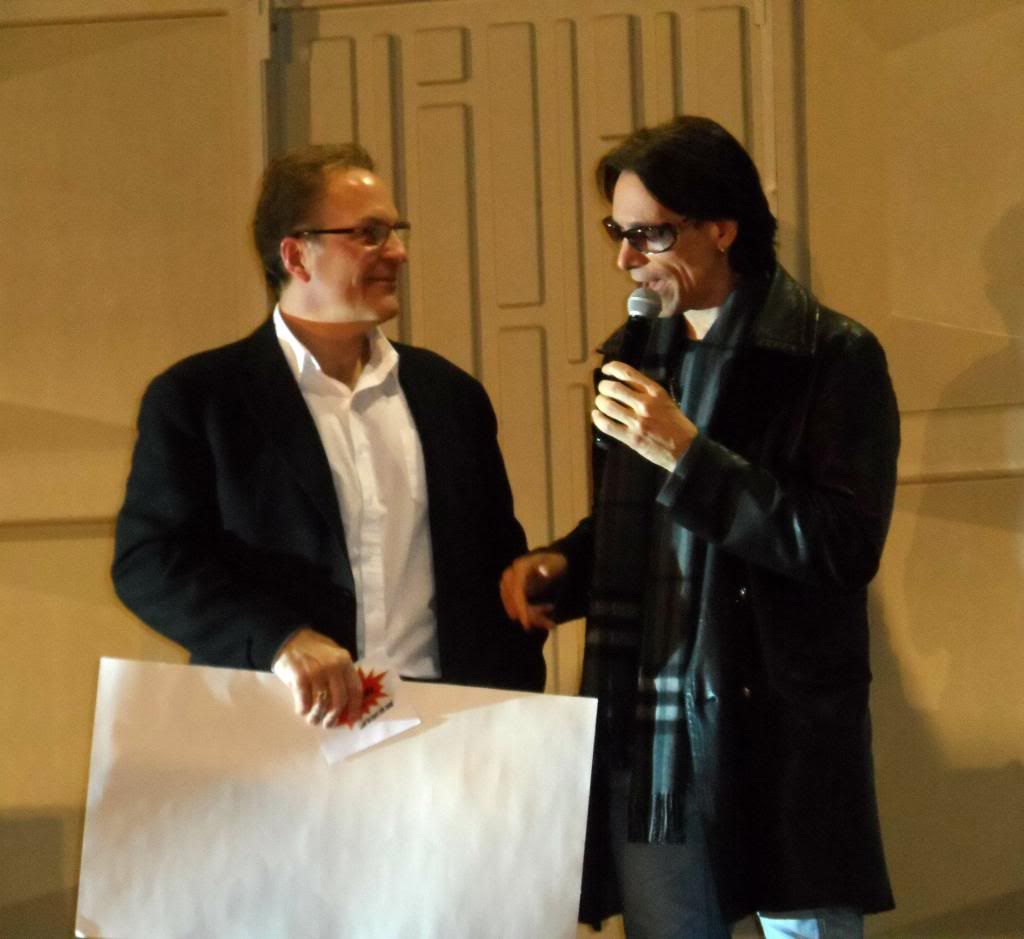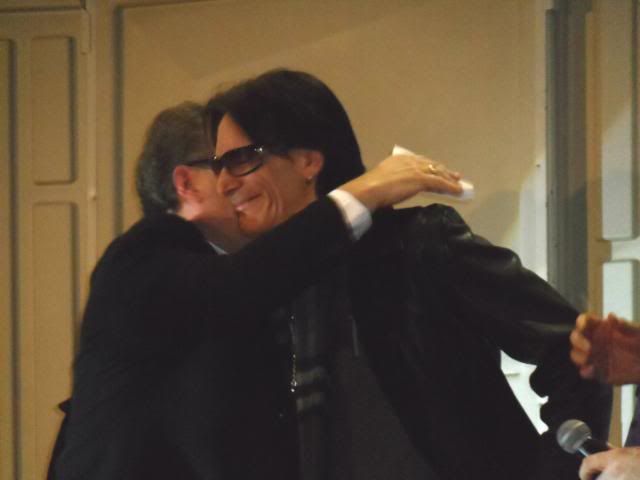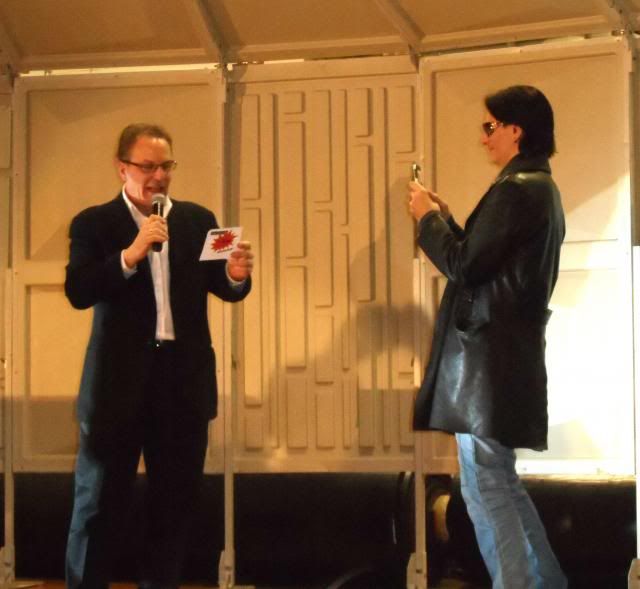 Steve made up for the difference, to make it an even $10k donation, what a guy!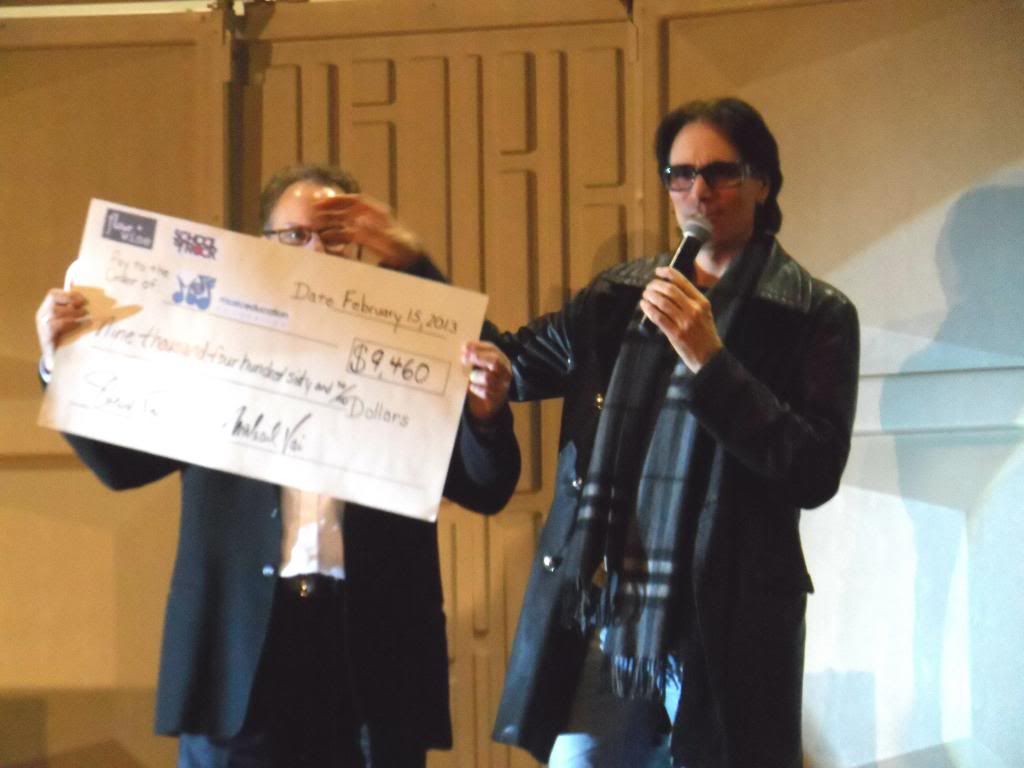 presenting an award and an autographed picture to the student who sold the most raffle tickets.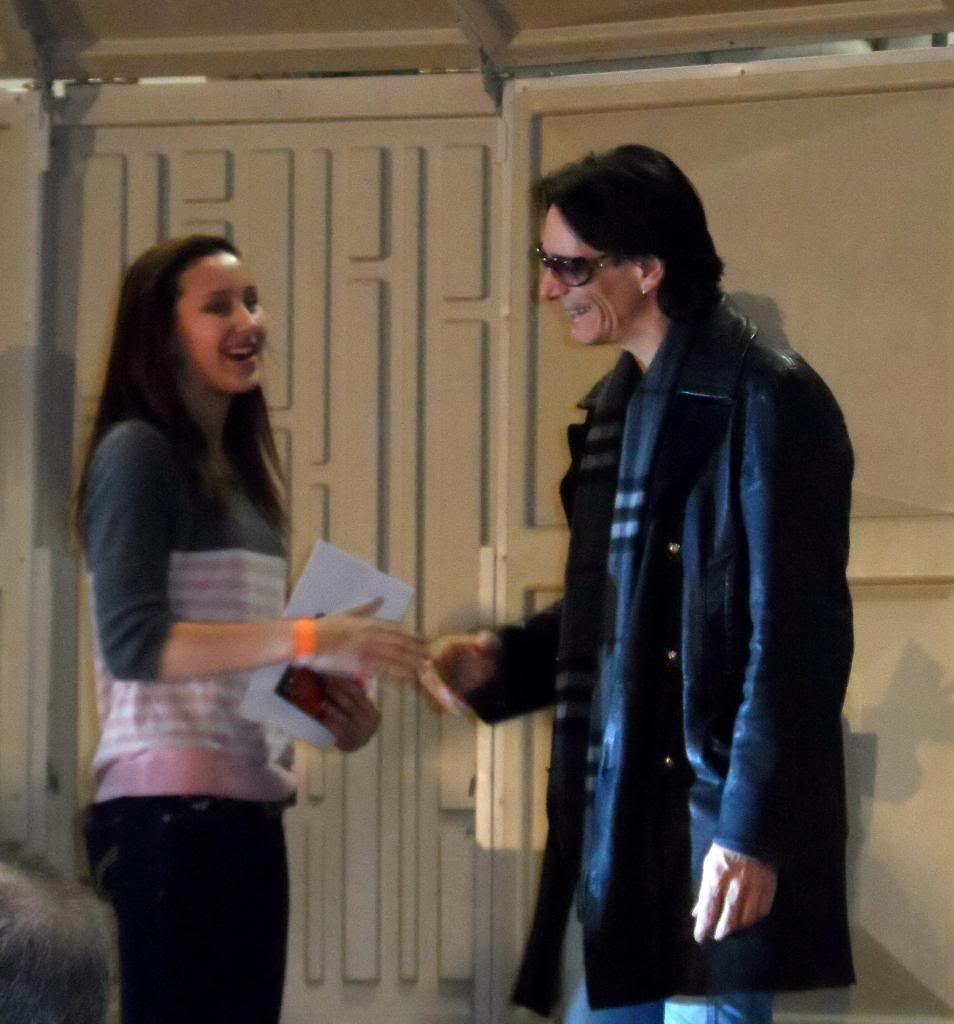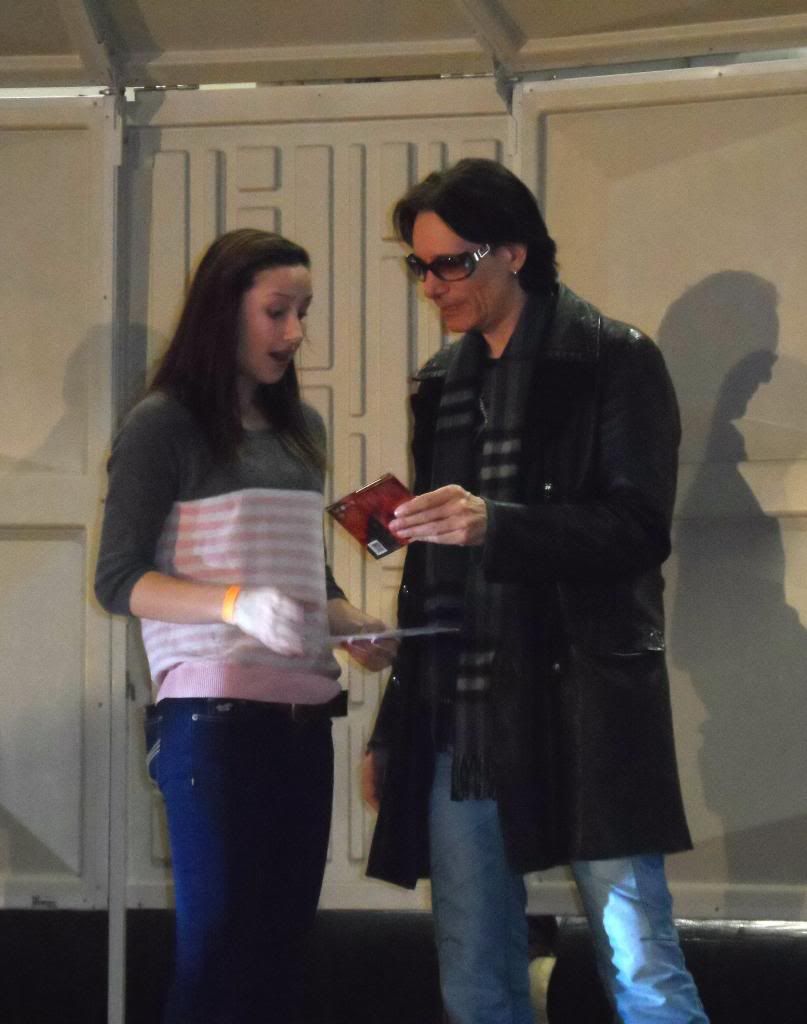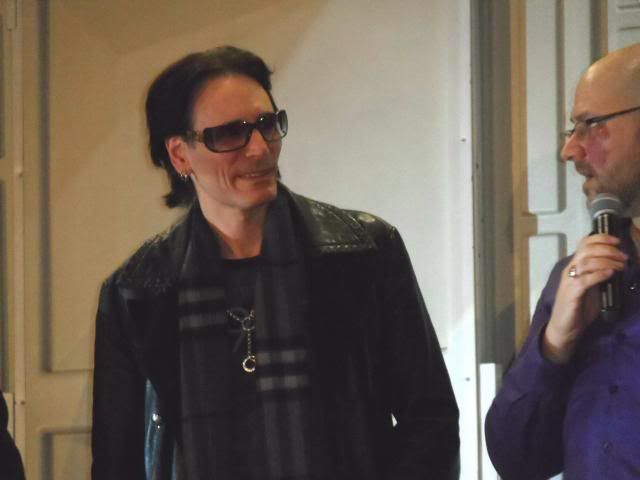 drawing the name of the winner!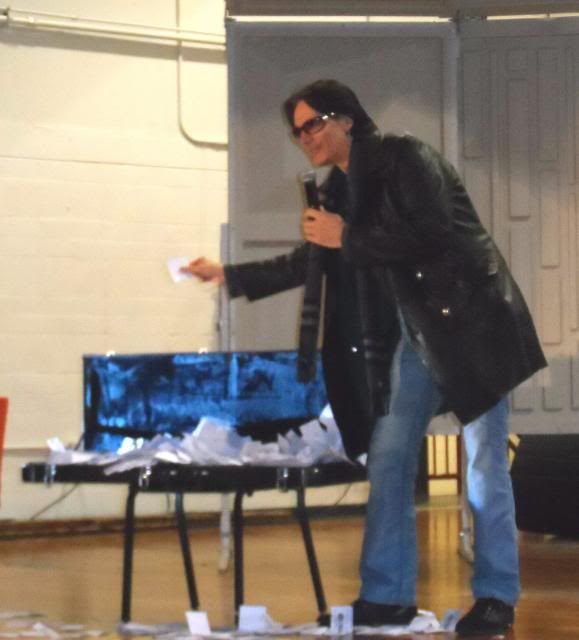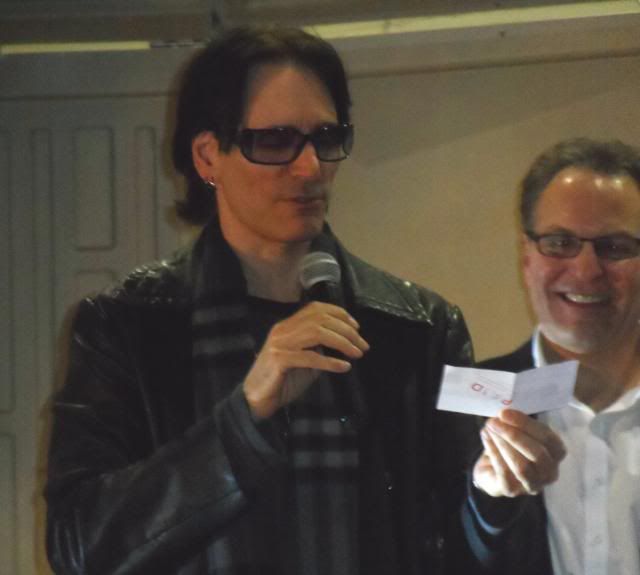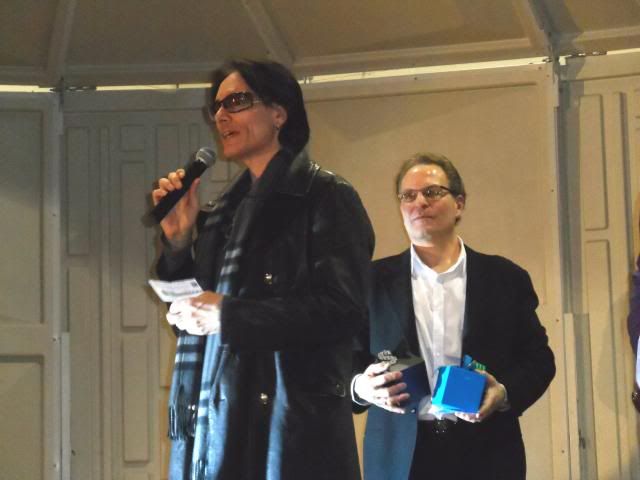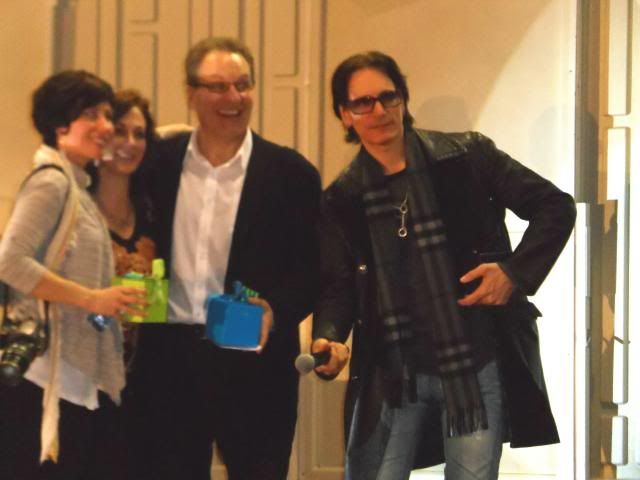 not sure what's going on with my eyes here, I swear I am not possessed! This is me and Steve at his brother's restaurant.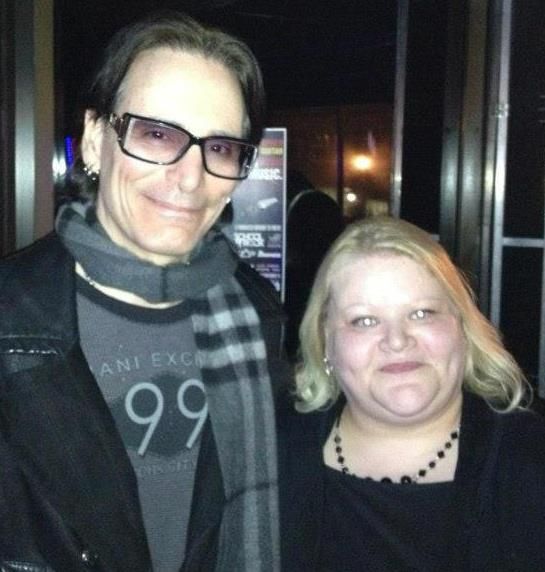 Steve and my friend Michelle, she was so excited, it was her first time to meet him.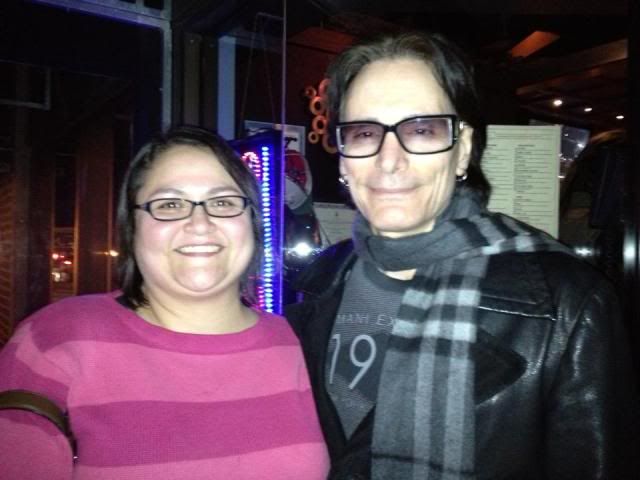 Me and Pia Vai at the school during the benefit.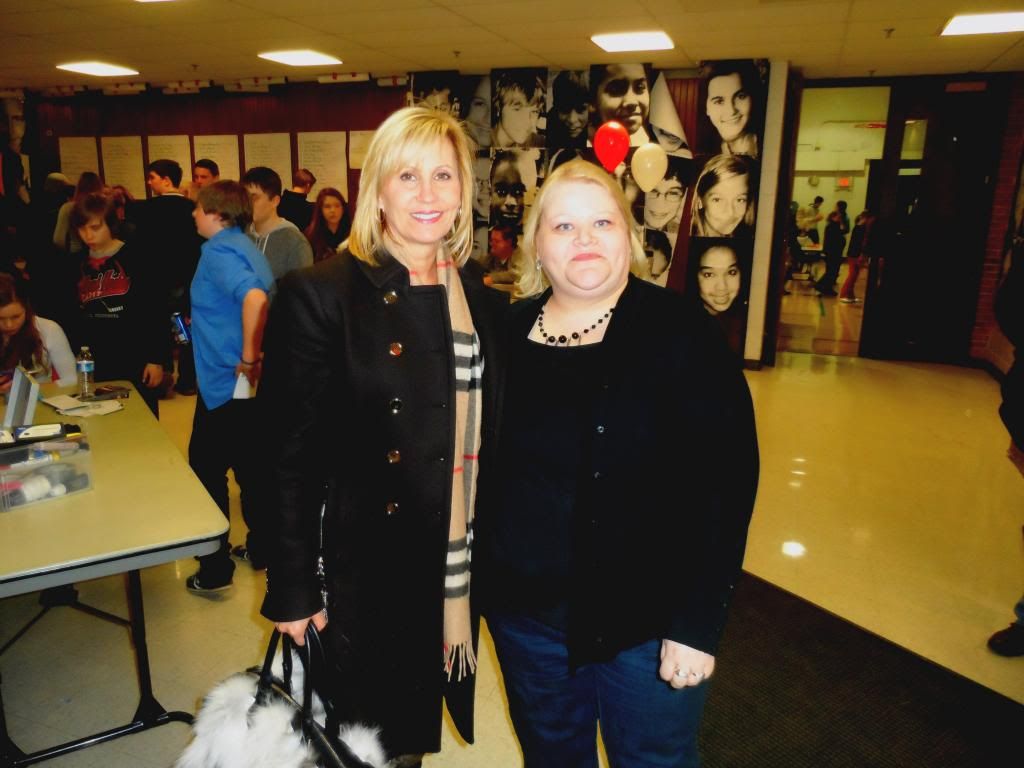 Hope you liked the pics!!